Prince Philip's Attendance At Princess Eugenie's Royal Wedding Still Unconfirmed
Prince Philip may or may not attend Princess Eugenie's royal wedding depending on his condition.
According to Amani Hughes, a journalist for Express, the royal family has not yet confirmed as to who will be attending Princess Eugenie's big day next Friday. Thus, it's still unsure if the 97-year-old royal would be there.
According to the publication, the Duke of Edinburgh has rarely been seen in public since he announced his retirement. In fact, he was noticeably absent during Prince Louis' christening.
In addition, last weekend, he didn't join Queen Elizabeth II at a church service. Her Majesty was not alone though as Prince Charles and Camilla Parker Bowles were with her.
Prince Philip underwent hip surgery earlier this year. But he seemed to have recovered well. In fact, he was present at Prince Harry and Meghan Markle's royal wedding in May.
Aside from Prince Philip's physical condition, he and Sarah Ferguson, the bride's mom, are not on good terms. They were recently caught in a sticky situation when they both visited Queen Elizabeth II in Balmoral a few weeks ago. The two have apparently been avoiding each other.
Prince Philip has reportedly not forgiven the Duchess of York for her toegate scandal. Even now, the senior royal is reportedly still not ready to be in the same room as Prince Andrew's ex-wife.
"I'm told that Prince Philip was at pains not to bump into the Duchess of York, 58, when she visited the Queen at Balmoral last week," Katie Hind of Daily Mail wrote. "[Fergsuon] left the estate at 10.30am on Sunday after waving Andrew and Bea off to church and headed for Aberdeen airport in a Range Rover, while the Duke of Edinburgh, 97, arrived at 11.15am, to be reunited with the Queen."
Initially, there were concerns that Prince Philip and Ferguson's rift will cause family friction at Princess Eugenie's royal wedding. But recent reports claimed that the two royals are willing to "bury the hatchet" for Princess Eugenie, who is dear to both of them.
Prince Philip reportedly agreed to appear in the official family photos for Princess Eugenie and Jack Brooksbank's royal wedding. Ferguson, as the bride's mom, was there too.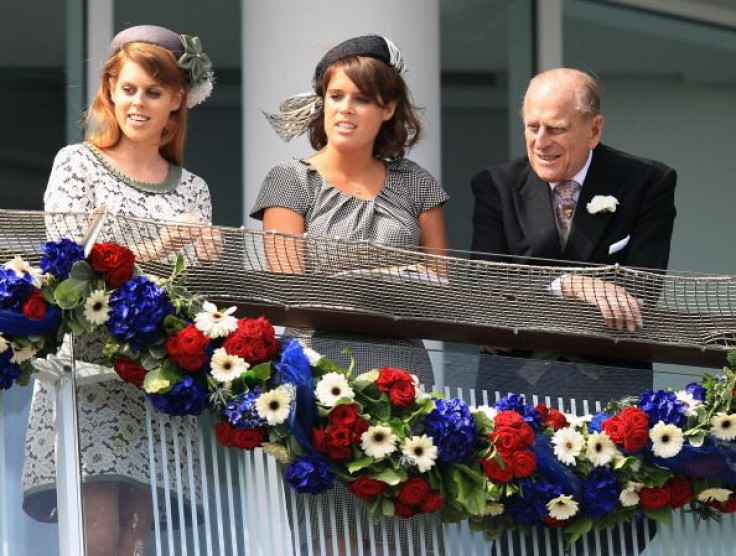 © Copyright IBTimes 2023. All rights reserved.