Prince William and Kate Middleton's Wedding Dolls on Sale (PHOTOS)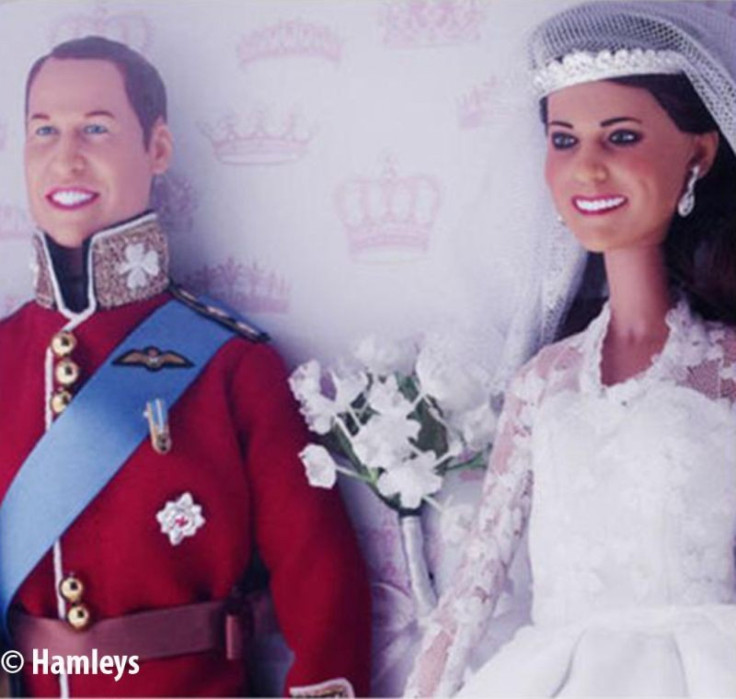 The royal wedding dolls of Prince William and Kate Middleton have finally come up on sale, Thursday, in Hamleys, one of the world's most famous toy shops located in central London.
The wedding dolls are designed by British firm Arklu. Just as Prince William and Kate on their wedding on April 29, Kate doll wears the white wedding dress, William doll is outfitted in his scarlet Irish Guards colonel uniform.
However, the couple dolls' heads look much larger compared to their bodies.
The fans can buy the couple dolls or Kate doll separately with price £50 each. However, no separate William doll is on sale.
Arklu said the miniature replicas are "instantly recognizable and, some might say, delightfully kitsch." according to Yahoo.
"These are just the sort of products you'd expect to appear after a big royal wedding. They're harmless enough, the likenesses are reasonably good, they seem well made -- hence the price -- and they will appeal to the North American market in particular." Joe Little, managing editor of Majesty magazine, told the BBC.
What would Prince William and Kate Middleton think about the royal wedding dolls? Leave your comment below.
© Copyright IBTimes 2023. All rights reserved.