Prince William 'Dependent' On Kate Middleton's Mother Following Meghan Markle, Prince Harry Exit
Over the years, Prince William and Prince Harry have expressed their pain following Princess Diana's death in 1997. Although the brothers were forced to carry on, Kate Middleton's mom Carole has reportedly become a mother figure to the Duke of Cambridge.
After Prince Harry and Meghan Markle announced their plan to "step back" from their duties as working royals, sources have claimed that William began to lean on Carole to deal with the stress of his new reality.
Insiders told The Sun that the Duke and Duchess of Cambridge have more responsibilities now that the Sussexes have stepped away from the royal family.
"William has been leaning on Carole and Michael a lot during Megxit. Understandably, William and Kate have been very upset by what has happened," he explained.
"Not only has William lost his brother as a working member of the family, but he and Kate now have a much greater burden. Being able to talk to Carole and share his feelings has been a great help."
"William's in-laws have become like second parents and Carole is almost a Diana-Type mum. Harry has missed out by not having that influence, and someone he can turn to in this country and now seems dependent on Meghan."
Meanwhile, royal expert, Phil Dampier told Fabulous Digital that Carole has reassured Prince William and Kate that she will be there to support them during their transition.
"Now that Harry and Meghan have in effect left the royal family, there is a lot more pressure on William and Kate. Carole will be a stabilizing and supportive force in the background, looking after the kids when needs be, but also, just being there for them," he shared.
"Carole is very much a power behind the throne, and her influence is immense," the royal author added.
Dampier revealed the couple trusts Carole and often turns to her when making important decisions.
"Carole is a very strong woman who comes from quite a humble background, and the fact that she has worked herself up with a successful business has given her a backbone of steel," the royal author said.
"Kate turns to her for advice and comfort all the time, and she spends a lot of time with William and Kate's three children."
Meghan and Prince Harry are expected to "step back" from their royal duties in spring 2020.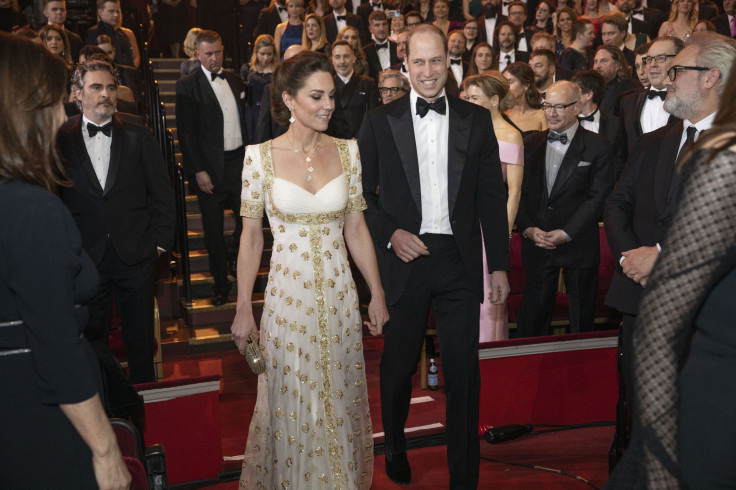 © Copyright IBTimes 2023. All rights reserved.