Prince William Did This Unexpected, Shocking Move Just To Date Kate Middleton
Prince William did an unexpected move just to date Kate Middleton.
The Duke and Duchess of Cambridge were good friends before their relationship turned romantic. According to Marcia Moody in her 2013 book "Kate: a Biography," Prince William actually paid just to go out on a date with Middleton.
One time, Prince William and Middleton attended an extravagant Harry Potter-themed birthday party in their first term at the university. The event was held in Wemyss Castle and everyone had to wear a costume, bring a bottle and a sleeping bag. On the same event was an auction where Prince William initiated his move to take Middleton out.
"There was a charity auction and William paid £200 for a date with Kate," Moody wrote.
Prince William confessed that when he saw Middleton for the first time he instantly knew how special she was. In fact, the royal prince admitted that there's something in her he wanted to explore and he was somehow disappointed that they were only friends at the time.
"When I first met Kate I knew there was something very special about her," Prince William said. "I knew there was something I wanted to explore there, but we ended up becoming friends for a while."
According to previous reports, there was an iconic moment when Prince William realized that Middleton was a hot chick. In 2002, the Duchess of Cambridge joined the annual Don't Walk charity fashion show where she rocked a see-through dress with a black bra and underwear. Prince William watched the show and was stunned when he saw Middleton that he reportedly told his friend Fergus Boyd, "Kate's hot."
After the event, Prince William and Middleton met backstage and Prince Harry's big brother attempted to kiss Middleton, but she pulled away. Middleton felt that he was cold toward her without their friends. In addition, she didn't want to give the future king a wrong impression and to make it too easy for him.
Prince William and Middleton exchanged vows in 2011 and are now parents to three adorable royal children: Prince George, Princess Charlotte and Prince Louis. The family just returned from a vacation in their Norfolk home for their kids' half-term break where Middleton was spotted in a luxurious spa enjoying a swimming session with Prince George and Princess Charlotte.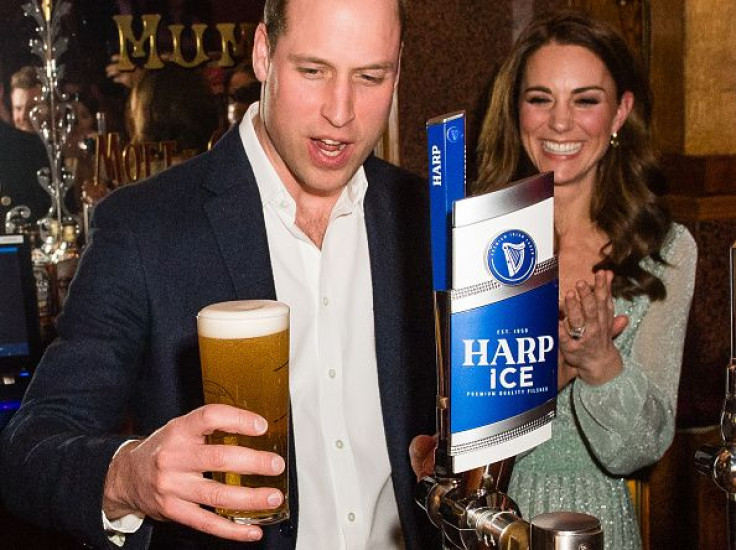 © Copyright IBTimes 2023. All rights reserved.