Prince William Isn't A Good Wingman For Brother! Laughs Off Mom's Request for Prince Harry's Mobile Number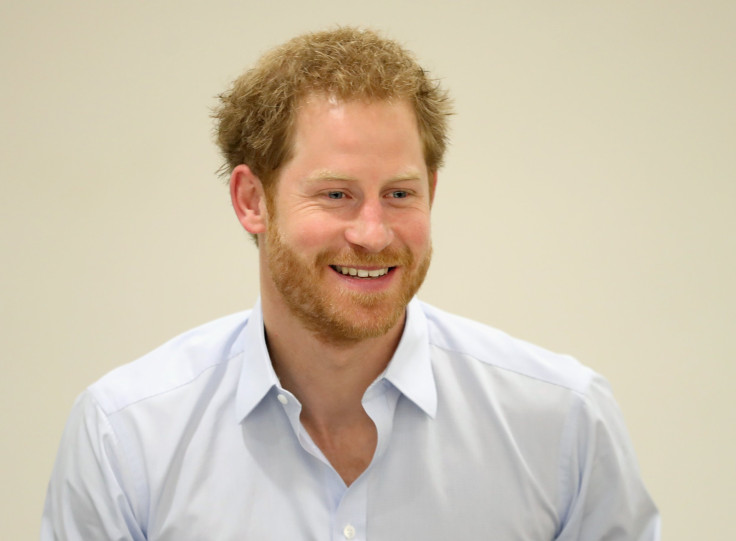 Prince Harry might need a new wingman. Prince William, who has a single younger brother, was with wife Kate Middleton at an event when a mother asked him for Prince Harry's mobile number.
The Duke and Duchess of Cambridge were at Luton's Hayward Tyler factory to present Hayward Tyler with the Queen's Award for Enterprise for their success in international trade when 57-year-old Tish Cruse cheekily asked him for Prince Harry's number for her single daughter, People reports. She wanted her 27-year-old daughter Olivia to court the ginger-haired young prince.
Instead of handing over the digits, Prince William brushed off the request with a hearty laugh and replied, "Oh no! You don't want that!" Yes, we do!
Princess Charlotte's uncle has been single ever since his breakup from ex-girlfriend Cressida Bonas in April 2014. They dated for almost two years before calling it quits.
"Suicide Squad" actress Margot Robbie had revealed earlier this moth to Extra that she has been texting Prince Harry. However, while he texts her frequently, it looks like she is less than keen to reply to the royal. "He's pretty quick on text actually, she said, "Unlike me — I write back four days later, weeks later sometimes."
Robbie revealed that she procured Prince Harry's mobile number through their mutual friend and "Suicide Squad" co-star Cara Delevingne. Delevingne has reportedly been friends with the royal family member for a long time.
In other news, Kate Middleton and Prince William recently announced their trip to Canada next month which is rumored to be the first official overseas trip of Princess Charlotte. If reports are believed to be true, the 15-month-old child of the Duke and Duchess of Cambridge is set to make her first public appearance aboard.
Following the tour, William and Kate will resume their work obligations.
© Copyright IBTimes 2023. All rights reserved.