Prince William, Kate Chose Louis For This Reason; Moniker Departs From Tradition
Prince William and Kate Middleton chose to name their third royal baby "Louis" for a simple reason.
Initially, royal fans were rooting for the names "Albert," "Arthur" and "Alexander." But to the surprise of many, the Duke and Duchess of Cambridge didn't use any of those monikers for their second son's first name.
"Louis" is Prince George's second name. The full name of Prince William and Middleton's eldest child is George Alexander Louis. According to Joe Little, managing editor of Majesty magazine, using the same name across the immediate family is not unusual for the royals. In fact, Queen Victoria used her husband's moniker, "Albert" in all of her three sons.
"While she was alive, Queen Victoria wanted all her male descendants to have Albert included in their boys' names," Little told People. "Using Louis twice would have been the couple's choice — they clearly regard it as a nice name."
"Louis is obviously a favorite name and an indirect nod to the Duke of Edinburgh and his side of the family. I did think that Philip might have appeared in there somewhere," Little added.
Royal historian Robert Lacey also believes that the name was associated with "the hero and family mentor whom William never met - his father's 'honorary grandfather.'" It's also possible that Middleton just enjoyed the French flavor of Louis.
Meanwhile, Judith Rowbotham was surprised with Prince William and Middleton's choice of name. According to her, it was not traditional.
"It's not a traditional Windsor name but it's very much an acknowledgement of a wider heritage," she said (via Daily Mail). "It's not a traditional Windsor name but it's very much an acknowledgement of a wider heritage."
"Louis is a little surprising on one level because it's not a strong Anglo-Saxon, British name and that has been what the royal family has tended to go for," Rowbotham continued. "Either they've gone completely off piste before with something like Zara (Princess Anne's daughter) or they've stuck to more traditional names. But this is a name with a provenance."
Many believe that the name Louis is a nod to Louis Mountbatten. He was credited for bringing Queen Elizabeth II and Prince Philip together.
In related news, it only took two days for the palace to announce Prince George and Princess Charlotte's name. However, it took four days for Prince Louis. The reason for the delay was reported because Prince Charles didn't meet the newborn immediately.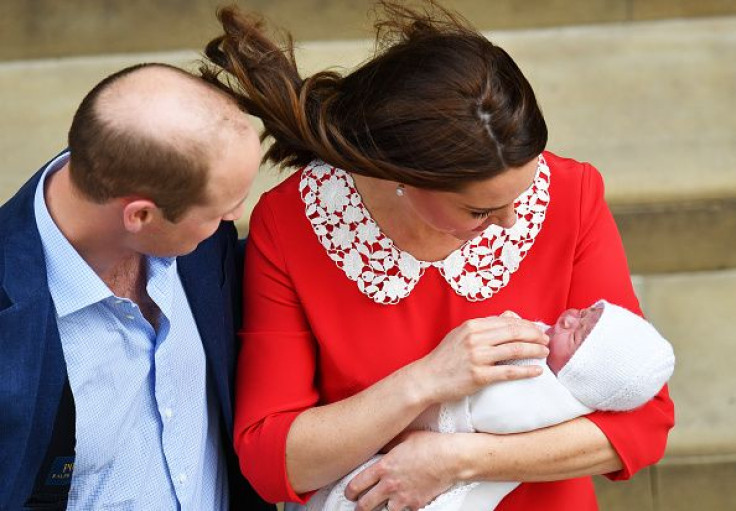 © Copyright IBTimes 2022. All rights reserved.
FOLLOW MORE IBT NEWS ON THE BELOW CHANNELS