Kate Middleton, Prince William Heavily Photoshopped In Magazine Cover Criticized By Netizens
A magazine is in hot water after putting a heavily edited photo of Prince William and Kate Middleton on its cover.
The Duke and Duchess of Cambridge may be one of the loveliest couples around, so their photos do not need to be digitally altered. And it's no surprise that New Zealand's Woman's Day magazine caught the attention of the public after editing a photo of Prince William and Middleton from the public debut of their third baby.
In the magazine cover, Middleton looks more tanned, has smoother skin and has more voluminous hair. On the other hand, Prince William appeared to have whiter teeth.
Netizens were not pleased after seeing the photo as the edit was unnecessary in the first place.
"You know the world's gone completely mad when a mag has to photoshop one of the most photogenic couples in the world. This is mental," Hilary Barry posted on Twitter.
"So despite turning up on the hospital steps looking AMAZING hours after birthing that child - she still wasn't good enough for Woman's Day," the "Seven Sharp" host added.
A number of Barry's followers agreed with her observations. In fact, some of them pointed out that the edited photo looked amateurish. Meanwhile, others think that Prince William and Middleton look better in the original picture.
Barry also praised Middleton's looks when she stepped out only hours after delivery looking pristine and elegant. She also pointed out what the Duchess had to go through to be camera-ready for the world to see.
"I can only imagine the pressure she put on herself to make sure a photo she knew would be seen by millions around the world would be a good one," Barry wrote on Facebook.
"What message is this sending to girls? That despite posing in front of the world's cameras hours after giving birth looking immaculate, elegant and absolutely beautiful, the Duchess of Cambridge was still not quite good enough for the front cover of the mag? It's bizarre," she added.
In related news, some women also slammed Middleton for looking immaculate just hours after giving birth. According to them, the royal mom-of-three gave an "unrealistic message" to other women and pressured them to look as good after delivery.
"I'm sure people will shoot me down for saying this- but what sort of an unrealistic message is Kate putting out to new mums & how much pressure was she put under to step out looking so glamorous(& in heels) after just giving birth?! #unrealistic #royalbaby #poorrolemodel," Krysta Louise wrote.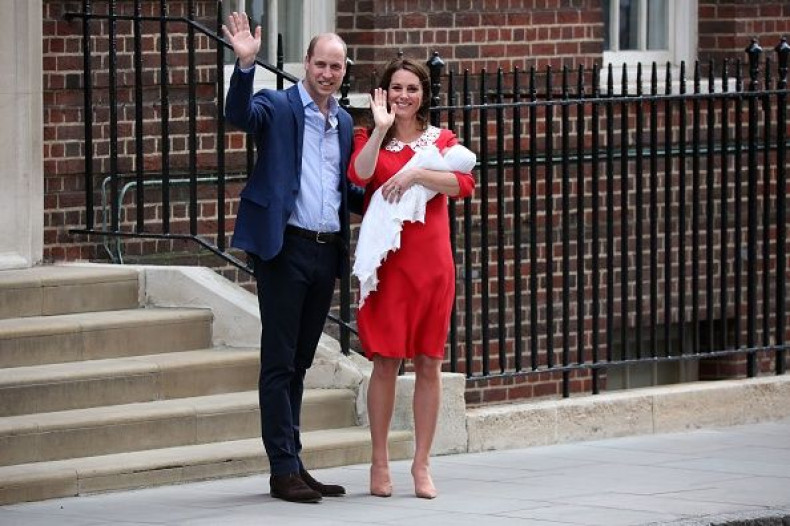 © Copyright IBTimes 2022. All rights reserved.