Prince William, Kate Middleton Are Doing This To Get Past 'Hurtful' Affair Rumors
Their marriage was rocked by relentless rumors of a shocking affair earlier this year, but Kate Middleton and Prince William have handled the scandal with ease and seem stronger than ever after dealing with the upsetting stories.
Rumors started circulating in April claiming that while Middleton was pregnant with her third child, Prince Louis, her husband had an affair with her friend and Norfolk neighbor, Rose Hanbury, the Marchioness of Cholmondeley. Rumors claimed that Middleton had since frozen her friend out, and even went as far as to claim that the reported feud between Prince William and his brother, Prince Harry, was a result of the affair as well.
The rumors were later proven false but still led to some damage to the pair's relationship. However, a source tells Us Weekly that despite the Duchess of Cambridge finding the rumors to be painful when they circulated, she and Prince William have officially moved past it because it forced them to take a bigger look at their relationship.
"Kate found the rumors hurtful, obviously, and hates the thought that one day her children will be able to read about them online," a Middleton family friend told the publication. "It forced her and William to sit back and examine their relationship, which they realized they should have been doing more often."
According to a second source, the sit down seemed to work, and the pair is "determined to pull through it and are doing a great job at getting their marriage back on track again."
In addition, the pair is not only still going strong and committed to their marriage, but they are still very much in love and keeping their kids—Prince George, Princess Charlotte and Prince Louis—first and foremost in their minds.
"It's not unusual to have a few hiccups in a marriage, especially after eight years, and Kate and William are no different," the source said. "They're still going strong. Regardless of their ups and downs, they love each other dearly and their kids are the most important thing in their lives."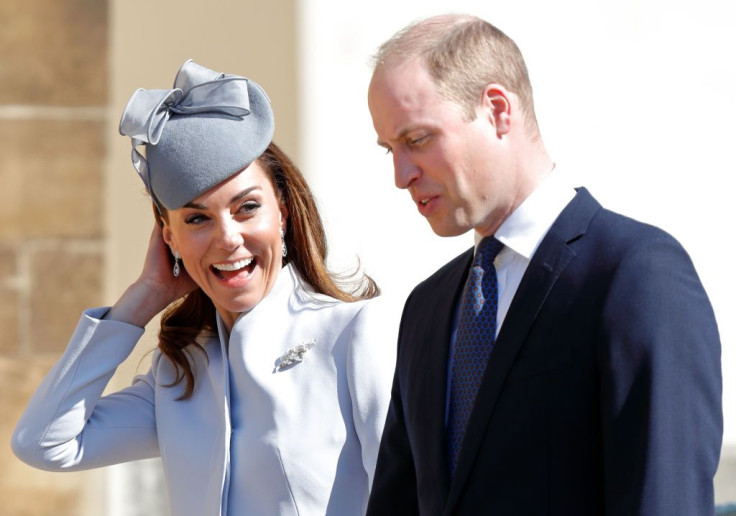 © Copyright IBTimes 2023. All rights reserved.