Prince William, Kate Middleton Helped Chelsy Davy Realize She's Not For Harry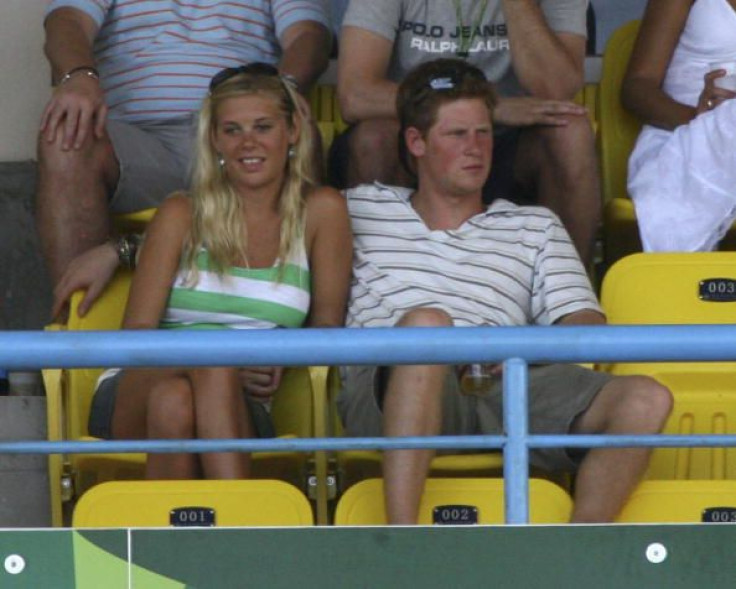 Prince William and Kate Middleton made Prince Harry's ex-girlfriend, Chelsy Davy, realize that she's not the one for the Duke of Sussex.
Prince Harry's longest relationship before marrying Meghan Markle was with Davy. They were in an on-and-off relationship from 2004 to 2011. According to Angela Levin's royal biography "Harry: Conversations with the Prince," the Duke and Duchess of Cambridge's royal wedding helped Davy realize that she's better off without Prince Harry.
"A friend revealed that seeing the enormity and pomp of the day convinced Chelsy that she and Harry had been right to separate," Levin wrote (via Express). "Although they had a lot in common, she saw clearly that because they came from such different worlds it could never have worked, especially as she valued her privacy and guarded it so carefully."
Prince Harry and Davy were no longer together during Prince William and Middleton's big day, but she was still invited as Prince Harry's plus one. In addition, Markle's husband reportedly asked her opinion about his best man speech.
"Harry had read it out at first over the phone to Chelsy in South Africa, who despite no longer being his steady girlfriend, has also been invited to the wedding," Levin continued. "She suggested he remove some of the racier anecdotes, including a reference to Kate's 'killer legs', as she didn't think the Queen would take kindly to laddish humour."
According to Katie Nicholl, Prince Harry and Davy tried to save their relationship until 2015. In fact, they flew to Africa with a hope that "there might be a chance of a reconciliation." Apparently, they didn't get back together, but they were obviously reluctant to let go of each other.
"I was quite struck by that and I think everyone that's been in love, you know, you never forget your first love, and in that respect, I think Prince Harry was no different," the author of "Harry: Life, Loss, and Love" added.
In an interview in 2016 with The Times, Davy confessed that she found royal life to be "difficult" and "uncomfortable."
"It was so full-on. Crazy and scary and uncomfortable. I found it very difficult when it was bad," Davy said. "I couldn't cope ... I was trying to be a normal kid, and it was horrible."
© Copyright IBTimes 2023. All rights reserved.