Prince William, Kate Middleton's Chosen Baby Name Was A 'Shock' To Correspondent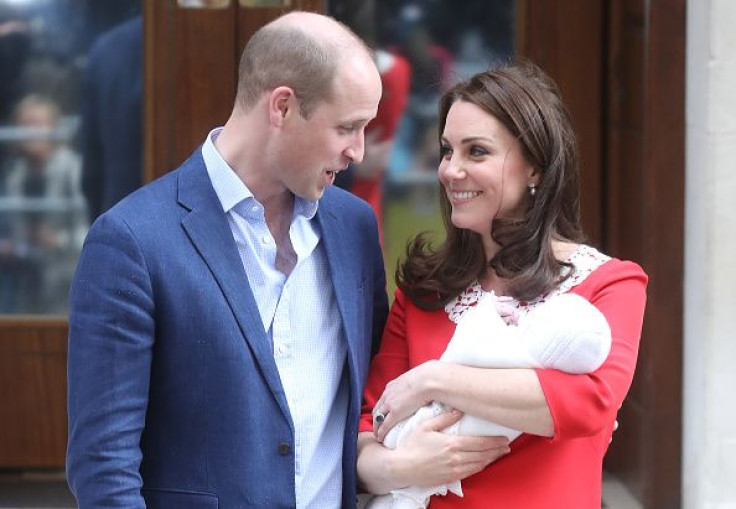 Prince William and Kate Middleton just announced the name of their son Prince Louis Arthur Charles.
However, Sky News correspondent Rhiannon Mills admitted that she was surprised by the name that the royal couple chose.
"I knew you were going to ask me that question and I can show you in front of me at the moment I have a list of various names that we were potentially looking at. I was thinking they might go for Michael, which is Kate's father's name. James which is Kate's brother's name. On the list, Albert had also been a popular choice, Prince Arthur, Charles, Philip of course," Mills said during a recent broadcast.
She admitted that Louis never made it to her list of possible royal names to be given to the newborn.
"I am going to have to do some reading and ring the palace for exactly why they have gone for Louis," she said.
But if Mills' prediction was incorrect, another Sky News presenter got quite close to the royal baby name. Kay Burley said that she thinks the baby will be named Prince Arthur Philip Charles.
Prior to the announcement, some bookies also stopped their bets after Prince William hinted at the possibility of naming his son Prince Alexander.
William Hill spokesman, Joe Crilly, a royal better, said, "This is the second gamble since the prince was born and with an announcement presumably just around the corner, we are taking this one very seriously. Both George and Charlotte were all backed in the final hours before the announcement of their names and this looks like a similar gamble."
The name Prince Louis Arthur Charles is a tribute to some members of the royal family. According to People, Louis is Prince George's middle name. Joe Little said that this is not an unusual thing to do.
"While she was alive, Queen Victoria wanted all her male descendants to have Albert included in their boys' names. Using Louis twice would have been the couple's choice – they clearly regard it as a nice name," he told the publication.
© Copyright IBTimes 2023. All rights reserved.