Prince William Misses Doing This With Prince Harry Since Becoming A Father
After Prince William welcomed his first child with wife Kate Middleton in 2013, his life understandably changed. That trend continued when the couple welcomed their second and third child.
Around this time last year, the Duke of Cambridge admitted to missing one very specific thing about his life since becoming a father, and that thing involved his brother, Prince Harry.
READ: Queen Elizabeth II Shades Meghan Markle By Doing This With Her Photo
During a visit to the Isle of Man TT Races in June 2018, the now 36-year-old royal said he missed biking, something he's had to cut back on since welcoming children Prince George, Princess Charlotte, and Prince Louis.
"I'm a father of three, I have to tone it down," he said, as reported by Express at the time. "I miss the big trips, for me, biking was always about being with everybody else."
That "everybody else" appears to involve his younger brother, Prince Harry. The Duke shared a specific memory of biking with his sibling, recalling when the two would "basically try and hit each other" during their outings.
READ: Meghan Markle Helped End Prince Harry's Feud With Charles By Doing This
Prince William and Prince Harry's love for motorbikes has been well-documented over the years. In 2008, the brothers participated in a 1,000-mile eight-day motorcycle rally across Africa. Reuters reported the trip raised money for Prince Harry's founded Sentebale charity as well as for UNICEF and the Nelson Mandela Children's Fund.
"I don't know what it is about bikes, but I've always had a passion for motorbikes ever since I was very small," Hello Magazine reports Prince William once said. "I used to do a lot of go-karting when I was younger and then after that, I went on to quad bikes and eventually motorbikes.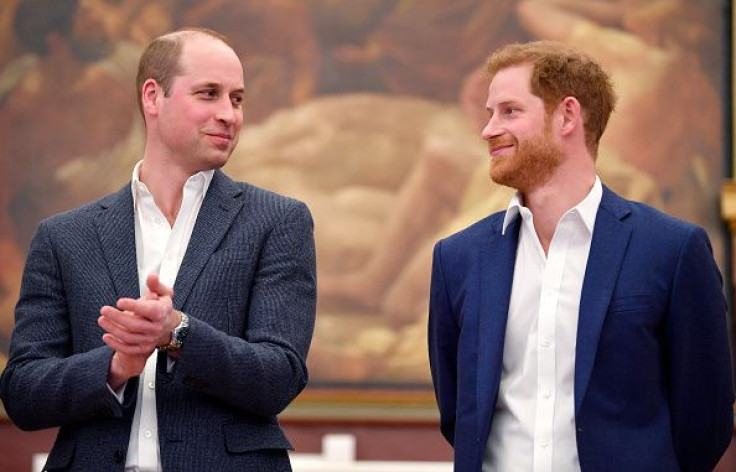 © Copyright IBTimes 2023. All rights reserved.