Prince William Reportedly Approved Princess Diana's Relationship With Dodi Fayed, Biographer Says
KEY POINTS
Prince William approved of Dodi Fayed for his mom, Princess Diana.
Princess Diana threatened Prince Charles that she would commit suicide to get his attention
Princess Diana had always thought that Prince Charles would never be king
Prince William reportedly approved Princess Diana and Dodi Fayed's relationship.
Prince William and Prince Harry were aware that their parents, Prince Charles and Princess Diana, had an unhappy marriage. When the Prince and Princess of Wales split, the latter dated several men including Dodi.
According to veteran royal editor Robert Jobson, Prince William and Prince Harry met Dodi and the young Duke of Cambridge was convinced that he loved his mom. In July 1997, the two royal princes spent their last holiday together in the South of France with Princess Diana and Dodi.
They reportedly stayed at the villa Castel St. Therese that sits high on the cliffs above St. Tropez in a 10-acre estate. It has a private beach and a luxury yacht.
Princess Diana and Dodi first met at a polo match in July 1986. However, in the summer of 1997, their chemistry clicked in and it gave the late Princess of Wales the commitment and happiness she craved for. Even her eldest son, Prince William, noticed it.
"Whatever the truth of what actually happened in those blistering South of France days, Diana and Dodi enjoyed some moments of happiness," Jobson wrote in his book "William's Princess."
"And William, so keen to see his mother happy, witnessed it. It was, according to those close to the young prince, a source of some comfort to him in the dark days that followed."
According to Jobson, Princess Diana confided to Prince William and discussed the differences of Dodi and Hasnat Khan. He described it as an "extraordinary topic of conversation" for a mom and her 15-year-old son. However, the future king was very used to it.
"If it was William's blessing for her relationship with Dodi that she wanted, then she got it," Jobson added.
"Dodi made his mother laugh; he seemed to make her genuinely happy. At last Diana had found happiness in her private life and everybody – including her ex-husband – was pleased for her."
When Princess Diana was still with Prince William and Prince Harry's dad she was so unhappy. It even came to a point when she threatened Prince Charles that she would commit suicide just to get his attention.
According to Princess Diana's dream analyst Joan Hanger, the late royal thought that her ex-husband would never be king because she had seen him beheaded in her dreams.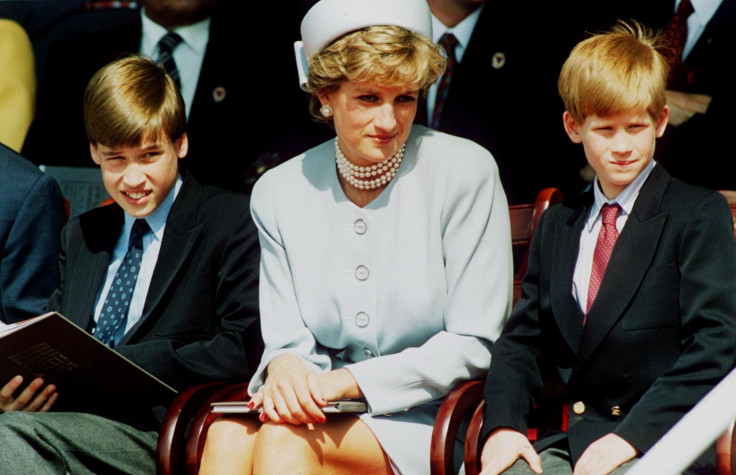 © Copyright IBTimes 2023. All rights reserved.