Prince William Shocker: Duke Proposed To Another Girl Years Before Kate Middleton Romance
KEY POINTS
Prince William proposed to another girl before he met Kate Middleton
The Duke of Cambridge was adamant about marrying Kate Middleton
Kate Middleton was dubbed "Waity Katie" for waiting for almost a decade for Prince William's proposal
Prince William shockingly proposed to another girl years before meeting Kate Middleton.
It isn't a secret that Middleton waited too long for Prince William's proposal. The couple dated for almost a decade before the future king popped the big question.
However, according to royal editor Robert Jobson in his 2006 book "William's Princess," there was one girl who caught Prince William's eyes before Middleton. When the royal saw her, he immediately wanted to marry her.
The incident happened years before Prince William met his wife. He was very young when he made his first proposal. He was only a kid at the time.
"In fact, [William] had his first 'serious' romance at the tender age of just seven," Jobson wrote.
"He was so besotted with the little girl that he even proposed marriage."
Jobson said Prince William's first romance happened while he was holidaying in Balmoral. He was riding with his brother Prince Harry when he saw Anna McCart.
"He took one look at the blue-eyed, blonde daughter of one of the Balmoral gardeners and was smitten. She said hello to him and William was dumbstruck. He almost fell of his pony," Jobson continued.
After their first meeting, Prince William and McCart were inseparable. The future king spent every day of the rest of the holiday with her. Within the week, the royal prince at his tender age was convinced that she was the one for him.
Prince William gathered enough courage and kissed her while asking her to marry him. McCart just laughed, but Prince Harry's brother was serious.
"When I come back next year I am going to marry you," Prince William added.
"He told her earnestly: 'My papa told me if you kiss a girl, you have to marry her,'" Jobson continued..
Mccart reportedly took Prince William's proposal seriously. In fact, she told the other children that she was going to be a princess.
"It was a charming story of childish love, but his commitment showed that even at a young age Charles was teaching his son to behave with honour when it came to women," the royal expert noted.
However, things changed when Prince William grew up. In fact, he didn't propose hastily to Middleton. According to reports, he was adamant about marrying Middleton because he saw his parents' unhappy marriage and didn't want to experience the same.
The Duchess of Cambridge understood Prince William and was supportive of him. Meanwhile, some criticized Middleton for waiting too long for her prince charming and even called her "Waity Katie."
In 2010, Prince William proposed to Middleton and they got married the following year. On April 23, the couple celebrated their ninth wedding anniversary.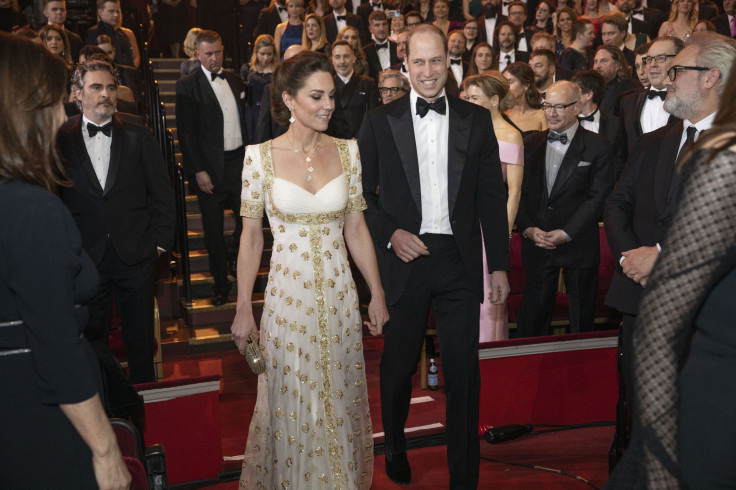 © Copyright IBTimes 2023. All rights reserved.