Prince William Still 'Very Bitter, Very Hurt' Over Prince Harry's Oprah Interview, Royal Expert Says
KEY POINTS
Princes Harry and William looked comfortable at the unveiling of Diana's statue, royal expert Katie Nicholl says
The royal author said she believes the brothers will eventually reconcile
But she suggested that it will take more than Philip's funeral and Diana's memorial for them to end their rift
Prince William and Prince Harry's friendly reunion at their most recent joint engagement is a positive indication that their rift will eventually end, but reconciliation will take time, according to a royal expert.
The Duke of Cambridge and Duke of Sussex showed no signs of tension when they reunited at the unveiling of their mom Princess Diana's statue at London's Kensington Palace Thursday on what would have been her 60th birthday.
Sharing her thoughts on the siblings' reunion, royal expert Katie Nicholl, author of "Harry: Life, Loss, and Love," noted in a video acquired by Entertainment Tonight that Prince William and Prince Harry looked comfortable in each other's company.
Nicholl suggested that they likely wanted the event to be all about their mom and not the rift that has overshadowed the royal family for 18 months.
"They clearly put a lot of effort to deflect from this rift between the two of them and to project on their mother's legacy and crucially, putting on a united front to remember Diana, their mother, on what would have been her 60th birthday," Nicholl said.
However, the royal author said she felt that despite their friendly reunion, it will take time for the brothers to completely mend their relationship because Prince William may have yet to forgive Prince Harry for some of the things he's said about their family in interviews.
"I think the end game is that it will heal, but it is going to take some time. The Duke of Cambridge is still very bitter and very hurt by a lot of what Harry and Meghan said in that interview particularly those allegations of racism that were labeled against the royal family," she continued.
During the Duke and Duchess of Sussex's CBS interview with Oprah Winfrey in March, Markle claimed that a member of the firm allegedly raised concerns over how dark their son Archie's skin color would be when he was born. Prince Harry and Markle chose not to drop the name of the royal, explaining that it would be "damaging" for them.
After the sit-down aired, Prince William said the royal family "is very much not racist" in response to a question about the Sussexes' claims while he was on a royal engagement.
Although she believes it will take time for the royal siblings' rift to come to an end, Nicholl said she is convinced that they will eventually reconcile because both are aware of how their fractured relationship would affect the monarchy.
"So clearly, it's going to take far more than the funeral of their grandfather and the unveiling of the statue, I think for their relationship to be anywhere near which it once was and it's ambitious to expect that the level will be. But I think they both recognized that a fracture that divides the important members of the royal family is something that can be ultimately damaging to the monarchy," she continued.
Prince Harry immediately flew back to Los Angeles a day after the unveiling of Princess Diana's statue. His visit to the U.K. was expected to be brief because he and Markle only welcomed their second child, baby Lili, last month.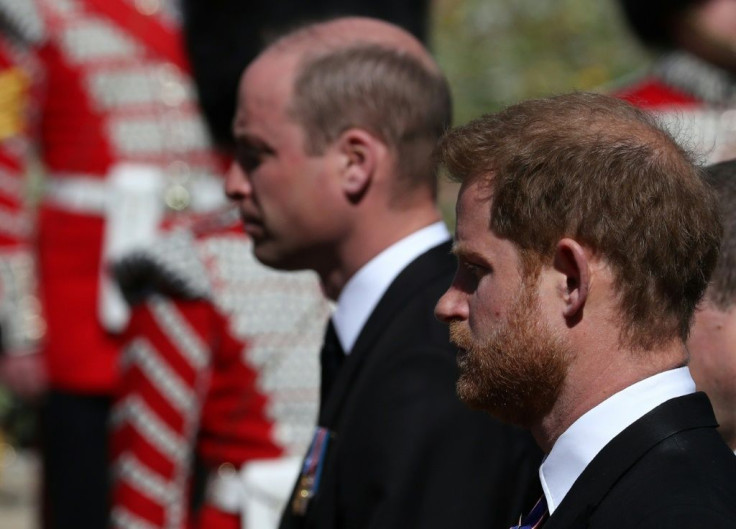 © Copyright IBTimes 2023. All rights reserved.