Princes Edward, Harry, Andrew 'Waste Of Space,' Should Be 'Stripped Of' Royal Titles
Royal experts and talk show guests recently talked about the members of the royal family. During their discussion, they named the royal that they think should be stripped of their title.
On the "Jeremy Vine Show," the royal experts and talk show guests had very different opinions. For instance, reality TV star Nicola McLean said that Prince Andrew should be stripped of his royal title first because he is reportedly Queen Elizabeth's favorite child. The actress said that she doesn't like favoritism.
If Prince Andrew would lose his royal title, his two daughters, Princess Beatrice and Princess Eugenie would also lose their titles.
Daily Mirror's associate editor, Kevin Maguire, said that he would strip off Prince Edward's title because he's a waste of space. This move would also result in Sophie, Countess of Wessex losing her royal title.
Daily Star columnist Dawn Neesom said that he won't have a hard time choosing Prince Harry and Meghan Markle to be the next royal couple to lose their title. He said that the couple is a waste of space, and they are also hypocrites.
McLean then said that Prince William and Kate Middleton are the only members of the royal family who should get to keep their titles because they are fantastic. But Maguire said that he thinks the royal title should be kept by Princess Anne.
Since Princess Royal is much older than the Duke and Duchess of Cambridge and their three children, allowing Princess Anne to keep her royal title would cost less on the monarchy.
"I've got nothing against the kids, but if we just take them out now we will save a lot of money," he said. Talk show host Jeremy Vine seconded Maguire's statement by saying that he has worked with Princess Anne, and she's fantastic.
"I do a little bit of work with a charity that she's involved with. She works her royal socks off for this charity, and no one sees what she does. I'm so impressed with Princess Anne… She turns up, she talks to everyone in the room… She's a worker," he said.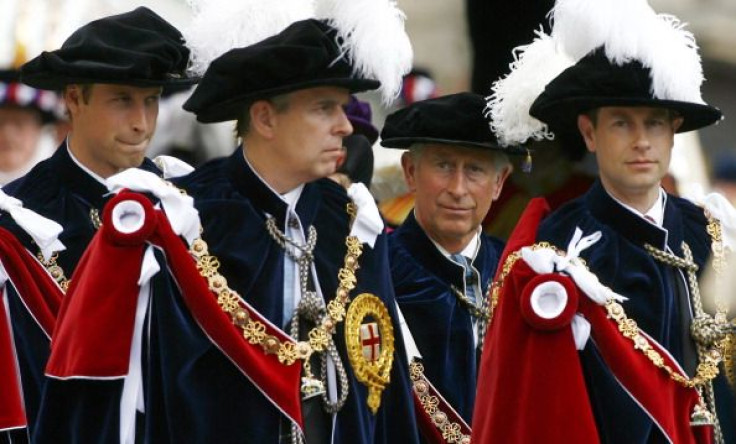 © Copyright IBTimes 2023. All rights reserved.