Princes William, Harry Will Play Less Polo Next Year For This Reason
Prince William and Prince Harry will play less polo next year they have been requested to step up their other royal duties.
A royal insider told Vanity Fair, the royal siblings have been requested to take part in more engagements while their grandmother, Queen Elizabeth II, scales down on her commitments due to her age.
"The big sponsors have been told the princes will be playing fewer games, but want to raise even more money. They are setting the bar high," the source said.
Prince Harry has helped raise over $6.5 million for his charity, Sentebale, through the annual polo matches. Last summer, he was able to raise $1 million.
Malcolm Borwick, the ambassador of Royal Salute Whiskey, commented on the recent match.
"It was an incredible amount of money to raise, and this is the sort of money they want to be making through polo from now on. We want to help Prince Harry raise £1 million ($1.3 million) per event in the future," he said.
Borwick also commented on the news regarding Prince William and Prince Harry cutting down on participating in actual polo matches.
"The issue is they have a limited number of days over the year to play polo in the UK, so they really want to make it count," he said.
Meanwhile, Cathy Ferrier, CEO of Sentebale, underlined the importance of the work Sentebale has been doing to tackle HIV in southern Africa. She also thanked the organizers for providing invaluable funds for their efforts.
"The funds raised through this annual flagship even remain key to Sentebale achieving our ambitious goals to reach as many young people as possible in southern Africa with the tools and knowledge they need to know and manage their HIV status. We are so grateful to ISPS Handa, our hosts the Royal County of Berkshire Polo Club, and to all our fantastic sponsors for making this a day to remember," she said (via Express).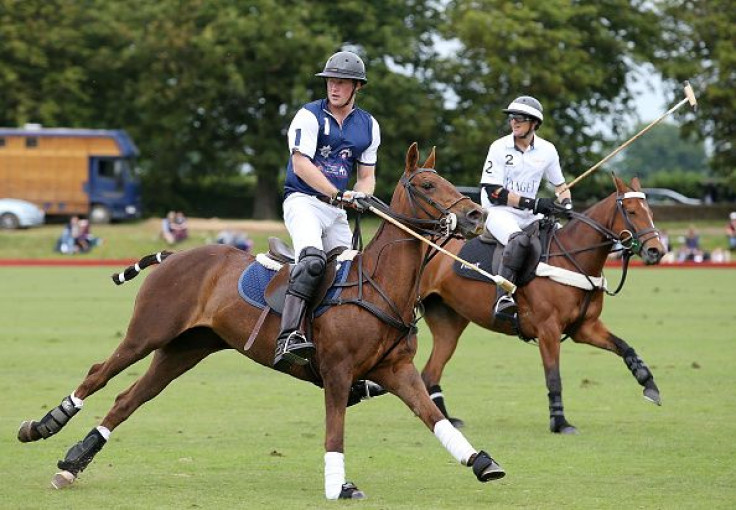 © Copyright IBTimes 2023. All rights reserved.