Princess Beatrice Is Likely To Be Princess Eugenie's Maid Of Honor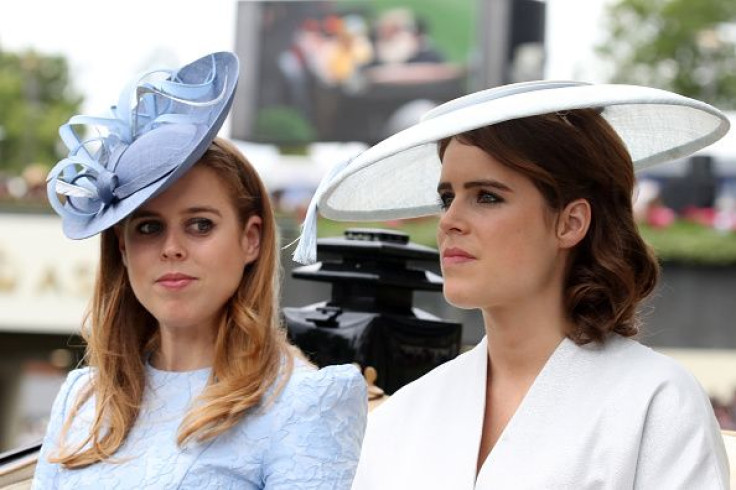 Princess Eugenie will likely pick her sister, Princess Beatrice, as her maid of honor.
The next royal bride is walking down the aisle in October. According to Hello!, there are signs suggesting that Princess Eugenie will give Princess Beatrice a role similar to what Kate Middleton gave to her sister, Pippa.
The daughters of the Duke and Duchess of York are extremely close. In fact, Princess Eugenie praised her older sister at the 2018 WE Day Charity Concert in March.
"As my big sister, you inspire me. I love that, as a team, we work hard to support each other - no matter what," Princess Eugenie said.
"And today, as sisters, we stand here to support not only each other but all women," Princess Beatrice added.
Daily Express reporter Francesca Specter also believes that Princess Eugenie will follow the Duchess of Cambridge's choice of picking her sister to do the honor, especially that they have a close bond. Princess Beatrice and Princess Eugenie are only a year apart in age and have previously lived together at an apartment in St. James' Palace.
Despite Princess Eugenie and Princess Beatrice's closeness, the bride-to-be confessed that they also have differences. According to Princess Eugenie, she's louder than Princess Beatrice.
"We get on fantastically well, perhaps because we do and think different things. I am definitely not as polite as Beatrice, I have to say. I tell it as it is. I am shyer at first," Princess Eugenie told The Telegraph. "Like, at a party I will say to Beatrice as we go in, 'Oh, you go first.' But then, when we're actually in, I am much louder and she is far more polite and solicitous."
The next royal bride also added that they have different fashion styles. "She [Princess Beatrice] loves her glamorous dresses and her hair being curly or big—like Mummy's—and I hate volume. I like my hair to be sort of flat," Princess Eugenie explained. "I like just throwing on a pair of jeans and generally being more understated. She is more 'Let's do the glamour.'"
If Princess Eugenie will give Princess Beatrice a major role at her royal wedding, Prince Andrew and Sarah Ferguson will likely sit together. Otherwise, Princess Beatrice might sit between their parents, according to royal expert James Brookes.
© Copyright IBTimes 2023. All rights reserved.