How Do Royal Sisters Princess Eugenie, Princess Beatrice Differ From Each Other?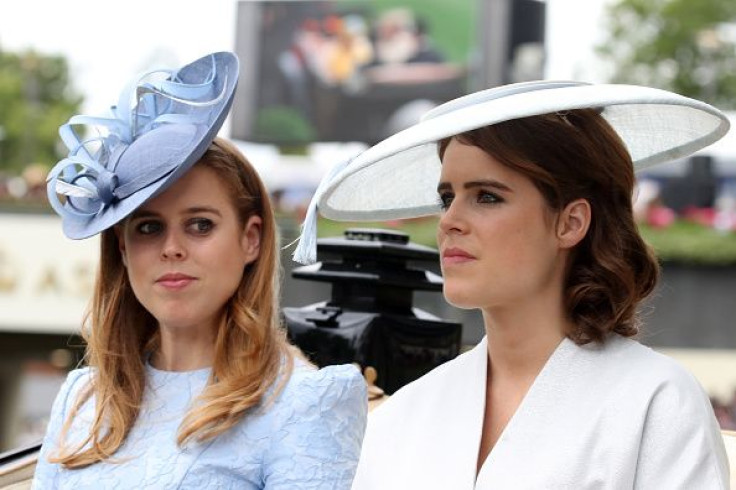 Princess Eugenie and Princess Beatrice may have different attitudes and fashion choices, but they have a great relationship as royal sisters.
Princess Eugenie is the next royal bride to walk down the aisle and her sister, Princess Beatrice, is expected to be involved in her wedding. Many are expecting to see Princess Beatrice in a similar role as Pippa when Kate Middleton married Prince William in 2011. According to Town & Country, this is likely to happen given the royal sisters' relationship.
Back in March, Princess Eugenie and Princess Beatrice joined the star-studded WE Movement. During the said event, the royal bride-to-be revealed that she had scoliosis and her big sister had been a great support for her because Princess Beatrice was there for her "no matter what."
"It could have impacted my life and stopped me from doing the things I love," Princess Eugenie said. "You [Princess Beatrice] encouraged me not to get disheartened. Not to give up. To live fearlessly. Today, I am so lucky to get to work with and support other young women who are going through the same thing... To encourage them to not let their diagnosis win. To live fearlessly too."
Princess Eugenie admitted that between her and Princess Beatrice, she's louder. Although they get along well together, they do things differently.
"We get on fantastically well, perhaps because we do and think different things. I am definitely not as polite as Beatrice, I have to say. I tell it as it is. I am shyer at first," Princess Eugenie told The Telegraph. "Like, at a party I will say to Beatrice as we go in, 'Oh, you go first.' But then, when we're actually in, I am much louder and she is far more polite and solicitous"
Princess Eugenie added that they have different fashion styles. "She [Princess Beatrice] loves her glamorous dresses and her hair being curly or big—like Mummy's—and I hate volume. I like my hair to be sort of flat," she explained. "I like just throwing on a pair of jeans and generally being more understated. She is more 'Let's do the glamour.'"
Prince Andrew and Sarah Ferguson are expected to sit together on Princess Eugenie's royal wedding if Princess Beatrice will have a major role at the ceremony. Otherwise, she will sit between her parents.
© Copyright IBTimes 2023. All rights reserved.