Princess Beatrice's Pregnancy Announcement A 'Total Dig' At Meghan Markle, Prince Harry: Report
KEY POINTS
Princess Beatrice announced her pregnancy on Prince Harry and Meghan Markle's third wedding anniversary
Royal expert said timing is everything and it seems that Princess Beatrice did not forget when the Sussexes stole her sister's thunder
Another source said Princess Beatrice and Princess Eugenie really like Prince Harry and Markle despite the rumors
The timing of Princess Beatrice's pregnancy announcement is a "total dig" at Prince Harry and Meghan Markle, a report says.
Princess Beatrice announced Wednesday that she and her husband, Edoardo Mapelli Mozzi, are expecting their first baby together. The timing raised some eyebrows because it happened on the Duke and Duchess of Sussex's third wedding anniversary.
"It was a total dig at Harry and Meghan. They stole Eugenie's thunder on her big day, after all, and it appears that has not been forgotten," a highly placed source was quoted by Page Six, as saying.
Royal biographer Robert Jobson, author of "Prince Philip's Century," also felt that the timing of the announcement has something to do with the Sussexes.
"In life, timing is everything. And it seems that after Harry and Meghan stole the headlines and world attention by announcing that Meghan was pregnant with Harry, taking the limelight away from Princess Beatrice's wedding, that she didn't forget," he told the outlet.
"Announcing her own pregnancy on the Sussexes third wedding anniversary may have been a coincidence, but I don't think so. What goes around comes around."
Meanwhile, another source said that Princess Beatrice delayed her pregnancy announcement following Prince Philip's death. She waited until after the late royal's funeral last month.
This is not the first time Princess Beatrice, Princess Eugenie and Markle were involved in speculations that they were stealing each other's thunder. In 2018, there were reports claiming that the Duke and Duchess of Sussex made their big announcement on Princess Eugenie's big day. However, other sources said it didn't happen.
In 2019, Princess Beatrice was accused of stealing Markle's thunder when she announced her engagement while the Sussexes were carrying out their tour in South Africa. Some speculated it was her revenge after the Sussexes allegedly stole her sister Princess Eugenie's thunder on her wedding day. However, some also defended Princess Eugenie's sister saying she could announce her engagement anytime she wants.
"It's more like Beatrice hogging the limelight during Meghan's South African tour. Couldn't she have waited for a couple of days?" one royal follower commented on the royal family's post about Princess Beatrice's engagement.
"Wish people would stop thinking the royal family begins and ends with Meghan Markle, Princess Beatrice has been part of royal family since birth and should be able to announce her engagement when ever she feels like it if the queen approves who the hell is everyone else to judge," another online user opined.
A different insider said the royal cousins have no issues with each other. In fact, Princess Beatrice and her sister, Princess Eugenie, allegedly like the Duke and Duchess of Sussex.
"Beatrice and Eugenie do really like Harry and Meghan, but Beatrice must have known what the timing would look like, surely?" a source said.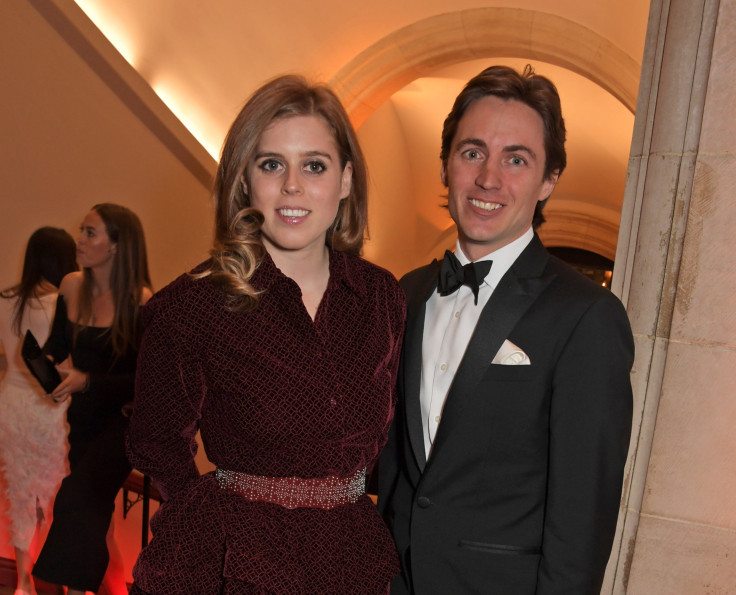 © Copyright IBTimes 2023. All rights reserved.