Princess Charlotte's 'Big Smile': Royal Grins With Eyes Closed In Adorable Photo
A photo of Princess Charlotte's cheesy grin with eyes closed photo made netizens happy.
There is no doubt that the Duke and Duchess of Cambridge's only daughter is among the most adorable royal kids. A snap of Princess Charlotte making a big smile was shared on Instagram.
In the photo, Princess Charlotte makes a cheesy grin while showing her teeth as she closes her eyes. The little royal seems to be showing a victorious look and the netizens love the sight of the future Princess Royal.
"That's a big smile the lovely Princess Charlotte of Cambridge it is, love it I do," one netizen commented.
"Now that is a sassy little girl!!!!! I love her!!!" a different user added.
Many netizens said that Prince William and Kate Middleton's daughter is very "adorable" and "beautiful." Another said that the little princess is "cheeky." A different royal follower said that Princess Charlotte is "full of mischief."
"Such a happy child! Winning everyone's hearts early in life like her father," a different user wrote.
Princess Charlotte has made headlines last month after she stuck her tongue out at King's Cup Regatta. Middleton encouraged her daughter to wave at the crowd, but she did not comply. Instead, Princess Charlotte wagged her tongue to the delight of the crowd. Middleton laughed along with the people.
However, according to body language expert Judi James, Princess Charlotte's grandmother, Carole Middleton, was not impressed. The expert said that Carole looked as though she wanted to nip Princess Charlotte's playful naughtiness in the bud.
James warned Carole of her reaction. According to the expert, tongue-poking runs in the royal family. Prince William and Prince Harry both did it when they were kids.
Princess Charlotte's cheeky photo made it to the Royal Rota Photography Competition 2019. Her siblings Prince George and Prince Louis also have entries in the competition.
Prince Louis' grumpy face during the Trooping the Colour is among the favorites. Prince George looking surprised and covering his mouth at Princess Eugenie's wedding is also one of the entries in the contest.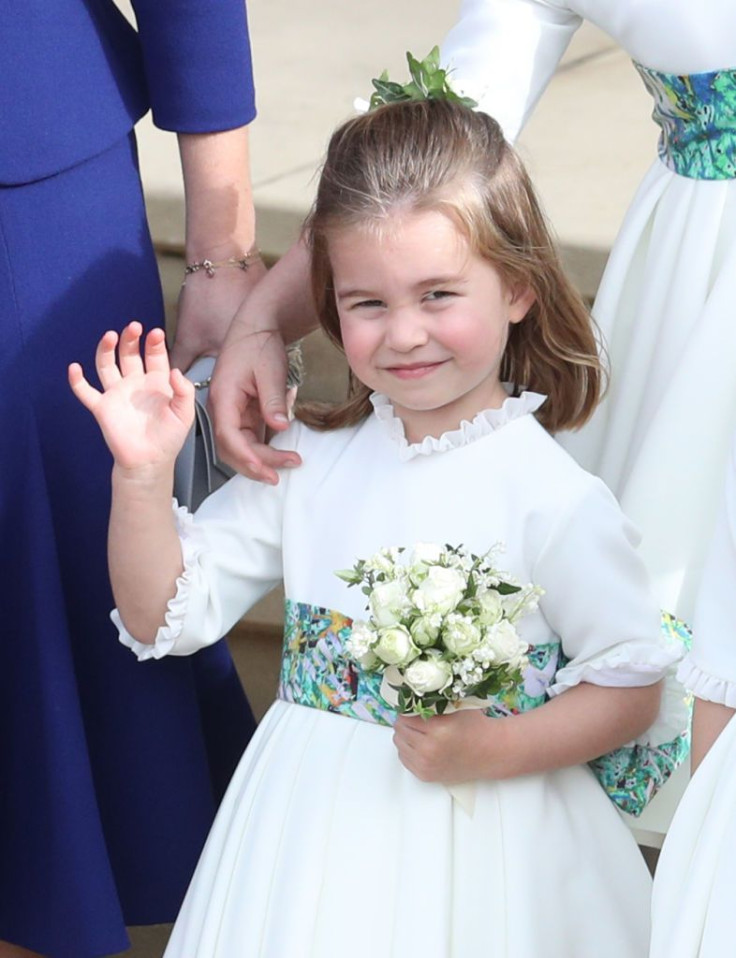 © Copyright IBTimes 2023. All rights reserved.