Princess Diana Almost Ruined Her Wedding Gown After Doing This, Source Says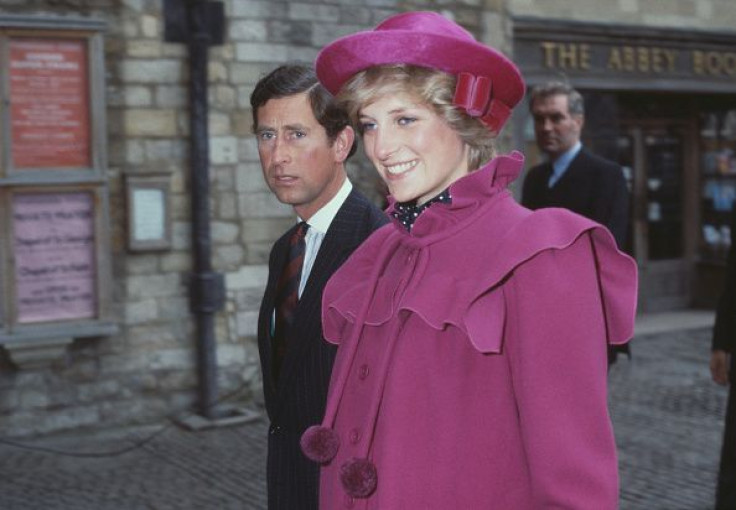 Princess Diana looked elegant on her wedding day, but there was trouble behind the scenes.
The late Princess of Wales was a picture of a happy bride when she married Prince Charles. However, just seconds before she walked down the aisle, Princess Diana did a mistake and almost ruined her wedding gown designed by David and Elizabeth Emanuel.
According to Princess Diana's makeup artist, Barbara Daly, the guests were already waiting for the bride when the People's Princess decided to apply a final spritz of her favorite perfume, Quelques Fleurs. It was too late for the royal to notice that the lid of the perfume was loose. So she accidentally tipped the entire bottle in the front of her dress.
"I've just put my perfume on and I've spilled some on the front of my dress. They'll kill me!" Princess Diana told her.
Daly tried to clean the dress, but to her shock, it left a large stain on the gown. So, she instructed Princess Diana to hold the strained area as though she was lifting her dress to avoid stepping on it.
"Do you think if I just tuck the front in they'll never notice," Princess Diana asked her.
"Yes absolutely - you and every bride in the country has done that!" Daly answered.
Princess Diana was photographed clutching a portion of her wedding dress when she walked down the aisle. She perfectly covered the stained area and kept it hidden from everyone else.
That's not all that Princess Diana had to endure on her wedding day. The Princess of Wales also reportedly suffered from a terrible headache all day. According to Earl Spencer, Princess Diana's brother, the Spencer tiara she wore, a family heirloom, gave her splitting headache.
In addition, she called Prince Charles by the wrong name during the ceremony. Prince William and Prince Harry's mom called the Prince of Wales "Philip Charles Arthur George" instead of "Charles Philip Arthur George," Us Weekly noted.
Also, Princess Diana's wedding was designed with a long 25-foot train which ended up being crumpled in transit to St. Paul's Cathedral. Her bridesmaid worked hard to improve the wrinkles. India Hicks, one of the bridesmaids, was only 13 years old at that time recalled Princess Diana sympathetically whispering to them "just try your best."
© Copyright IBTimes 2023. All rights reserved.