Princess Diana Interview Investigation Reignites Discussions On Late Royal's Final Years, Death
KEY POINTS
An investigation found that Martin Bashir used "deceitful behavior" to get Diana to agree to her bombshell 1995 interview
Some Twitter users believe Princess Diana would have done another interview even if Bashir hadn't approached her
Others suggested she may have lived had it not been for the "Panorama" interview and its aftermath
Princess Diana's bombshell "Panorama" interview has been making headlines once more after an independent investigation concluded that BBC journalist Martin Bashir used deceit in securing the interview. It also reignited discussions on how different the late Princess of Wales' life would have been had she not done that interview.
On Thursday, an investigation by former top U.K. judge Lord John Dyson found that Bashir "deceived and induced" Diana's brother Earl Spencer into arranging a meeting with her and "commissioned fake bank statements" and other documents to falsely suggest individuals were being paid to keep the late royal under surveillance.
In statements addressing the findings, both Earl Spencer and Prince Harry insisted that the interview, where she famously said "there were three of us in this marriage," contributed to the late Princess of Wales' death.
"The ripple effect of a culture of exploitation and unethical practices ultimately took her life," Prince Harry was quoted by Page Six as saying.
Royal correspondent Camilla Tominey noted in a report for The Telegraph that following the airing of the interview, Queen Elizabeth ordered both Charles and Diana and Prince Andrew and Sarah Ferguson, who had also separated in 1992, to finally get a "double" divorce in 1996.
Princess Diana, despite having gained public sympathy, fell out with members of the royal household, her longtime private secretary Patrick Jephson, her brother, Ferguson and her close confidantes following the interview and her divorce from Prince Charles, the royal correspondent noted.
"Without Panorama, would things have escalated so quickly – and irretrievably?" Tominey asked.
Veteran royal reporter Phil Dampier said that Princess Diana lost trust in key people in the final years of her life. "She had become increasingly isolated and was convinced she was being spied on. Burrell described how she made him rip up the floorboards at Kensington Palace, looking for bugs," he was quoted by Tominey as saying.
Twitter users also weighed in on the "Panorama" interview and how things would have been different if it hadn't happened. Some suggested the princess would have done an interview with someone else even if Bashir hadn't approached her, while others said they believe Diana would have been better protected and thus could have possibly avoided the 1997 Paris car crash that took her life at 36 if not for the interview.
"She probably would have kept her HRH, probably wouldn't have felt as though [royal protection officers] were being paid to spy on her so she might have had them with her on the night and not Al Fayed's bodyguards," one commented. "RPOs would never have allowed her to get into that car with Henri Paul..."
"I think she would still be here," another wrote.
"Diana would have given an interview maybe not with Bashir be an interview non the less considering Charles had done one the previous year. Plus she had already done an autobiography with Andrew Morton so she knew what she was doing," another person added.
Some said they think that it's best to move on from this discussion despite the new findings. "Life is full of 'what ifs' as tragic as that fateful car journey was, that sadly is what we call fate. No point wondering bc it gets you nowhere it is what it is. Diana doing or not doing the panorama interview doesn't change a thing so it's an empty question that has no answers," one person wrote.
Bashir resigned from the BBC last Friday, citing health problems. In a statement, he admitted to forging documents but claimed the false bank statements "had no bearing whatsoever on the personal choice by Princess Diana to take part in the interview."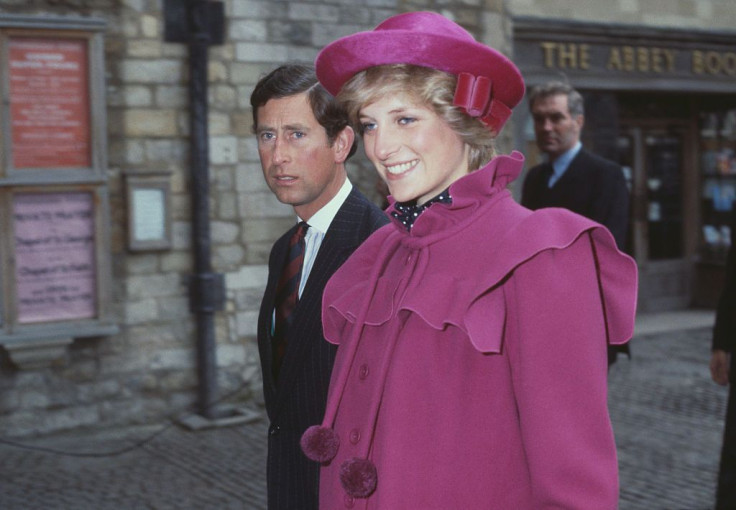 © Copyright IBTimes 2023. All rights reserved.