Twitter Accuses Prince William Of Calling Mom Princess Diana 'Paranoid': 'She Spoke Her Truth'
KEY POINTS
Prince William accused the BBC of contributing to Princess Diana's "fear, paranoia and isolation"
Twitter users accused Prince William of calling Princess Diana "paranoid"
This came after the inquiry on Princess Diana's 1995 "Panorama" interview
Prince William's statement accusing the BBC of contributing to his mother Princess Diana's "fear, paranoia and isolation" received mixed responses on social media.
The Duke of Cambridge issued his statement after receiving letters of apology from the BBC over reporter Martin Bashir's "deceitful behavior" and subsequent cover-ups 25 years after Princess Diana's infamous 1995 "Panorama" interview.
However, some Twitter users were upset over Prince William's words, claiming he seemingly described his late mother's experiences as "paranoia."
"I'm dismayed that William called Diana paranoid. Any person 'blowing the whistle' on a such a large body of power, backed by every legal (and non-judicial) tool in the UK arsenal, has reason to fear. Diana was a normal civilian, facing down a monolith. Her fears were justified," one person commented on the duke's statement.
"SHE SAID THE TRUTH. Look what happened to Harry! Cant believe you are doing this. YOUR MUM DESERVED BETTER. Thank God Harry is the good one," a second user added.
"William just labeled his own mother as having paranoia. How can he delegitimize what she went through? This seems unnecessarily cruel," a third user wrote. "Diana has repeated the same facts to others even prior to the Bashir documentary. She was treated appallingly by the palace. Why rewrite history?"
Other Twitter users defended Prince William, pointing out that he didn't say his mother was paranoid. Some also said the duke knows more about the situation than what has been revealed to the public.
"Perhaps he witnessed things as her son that we are not privy to. It's known she had emotional health issues and was under stress. What an awful situation," one wrote.
Responding to one person who said Princess Diana "spoke her truth," another Twitter user said, "Yes she did & William isn't denying that. The paranoia he is referring to was her fears about being followed and targeted. Bashir fed her false information to make her beleive it then used it to persuade her to do a different interview from the one planned on her charity work."
"I may be misinterpreting Prince Williams interview but I don't feel he 'labeled' his mother as 'paranoid' he acknowledges that the covert tactics employed be Martin Bashir fuelled her Paranoia. There is a massive difference..." a third user chimed in.
Responding to a release on an independent investigation of the BBC, its "Panorama" and Bashir, Prince William said in his statement, "It is my view that the deceitful way the interview was obtained substantially influenced what my mother said."
"The interview was a major contribution to making my parents' relationship worse and has since hurt countless others. It brings indescribable sadness to know that the BBC's failures contributed significantly to (Diana's) fear, paranoia and isolation that I remember from those final years with her," before she died in 1997, Prince William continued.
The investigation found that Bashir used "deceitful behavior," including creating fake bank statements, to secure the interview with Princess Diana in a "serious breach" of the public broadcaster's guidelines. He also allegedly failed to competently investigate legitimate concerns raised in the aftermath.
Prince Harry also shared his brother's disgust over the interview and said it contributed to his mother's struggles and death.
"Our mother was an incredible woman who dedicated her life to service. She was resilient, brave, and unquestionably honest. The ripple effect of a culture of exploitation and unethical practices ultimately took her life," Prince Harry was quoted by Page Six as saying.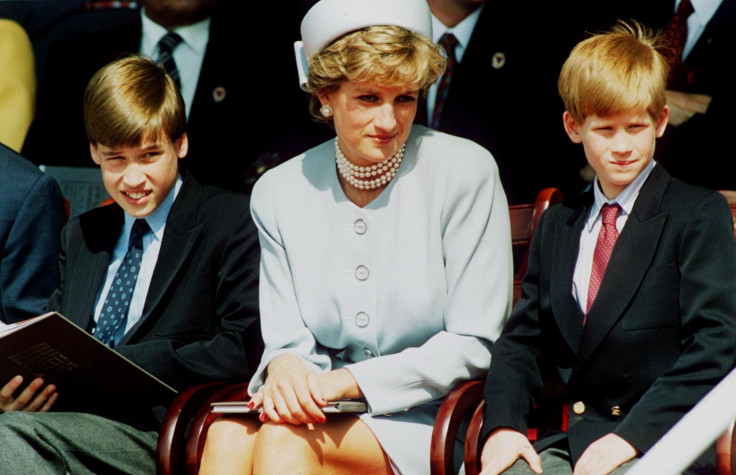 © Copyright IBTimes 2023. All rights reserved.