Princess Diana Suspected Prince Charles Plotted Her Accident To Remarry, Butler Says
Princess Diana's former butler, Paul Burrell, shared shocking new details about the late Princess of Wales and her past relationship with Prince Charles.
Burrell, who currently stars in "I'm A Celebrity...Get Me Out Of Here," claimed that Prince Charles made some snide remarks after seeing Prince Harry with a red hair. Princess Diana also predicted her death after realizing that her marriage with the Prince of Wales was over.
"[Princess Diana] told me, on the night that Harry was born, Charles came to visit," Burrell recalled. "He wasn't at the birth. Harry is lying into the cot, and he said 'red hair, I suppose that's a Spencer gene.'"
Princess Diana reportedly asked Prince Charles if he was pleased, and the latter said he was delighted because he had "an heir and a spare." Prince Harry's mom then asked her husband why he was dressed up in a black tie.
"My work is done, isn't it, now? I'm off to the theatre with Camilla," Burrell quoted Prince Charles as saying.
"'On the night that Harry was born, I cried myself to sleep, knowing my marriage was over,'" the former butler quoted Princess Diana.
As for Princess Diana's death, she apparently wrote Burrell letters discussing her fear about Prince Charles' plans to stage an automobile accident. Prince Harry's mom felt that the Prince of Wales wanted her dead in order for him to remarry. Burrell said Princess Diana was convinced that when she's not in the picture anymore, her husband would be free to marry Camilla Parker Bowles.
"Her words were 'these next few months, are the most difficult months of my life. I fear my husband is going to kill me. In an automobile accident. With head injuries. In order that he can remarry,'" Burrell said.
Burrell said he confronted Princess Diana about it, but the latter insisted that her intuition was telling her this would happen. She kept on writing to Burrell and left her notes on his desk for him to read the following day.
"She leaves them on my desk so I can read her thoughts the next morning. That is spooky. She predicted her own death nine months before she died," Burrell added.
Burrell has already made a number of revelations about Princess Diana. He previously confessed that the late Princess had a fractured relationship with her mother which resulted to her developing anorexia.
In addition, Burrell denied the rumors claiming that James Hewitt is Prince Harry's father. According to the former royal butler, Princess Diana had already delivered Prince William's brother before she met Hewitt.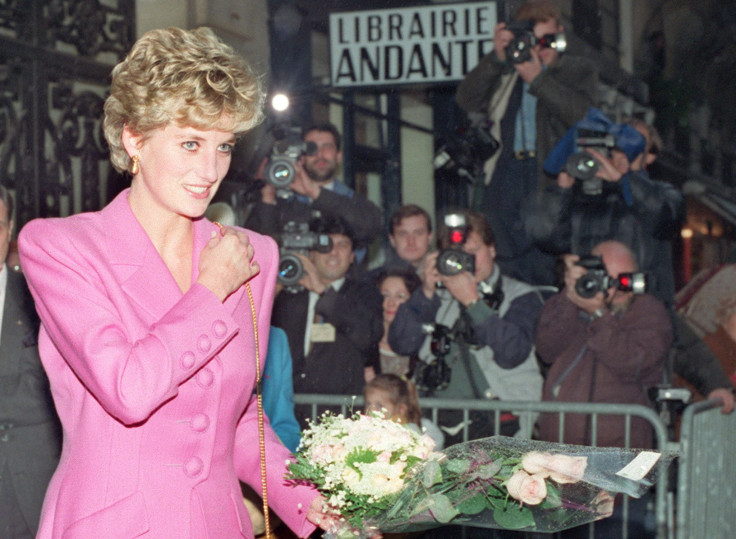 © Copyright IBTimes 2023. All rights reserved.
FOLLOW MORE IBT NEWS ON THE BELOW CHANNELS