Princess Diana Sweetly Wipes Prince Harry's Saliva During Christening In Video
Princess Diana raised both of her sons, Prince William and Prince Harry, with so much love and affection.
In an unearthed video, the doting Princess of Wales is seen carrying the Duke of Sussex during his christening on Dec. 25, 1984. In the clip, Princess Diana is looking at a young Prince Harry with an adoring look on her face.
The mom of two is smiling from ear to ear while staring at Prince Harry who is wearing a beautiful christening attire. The 2-month-old's perfectly round head is also visible through his thin ginger hair.
At one point in the clip, an equally adorable Prince William pops up on the chair and sits beside his mom. He is followed by Prince Charles who also couldn't stop looking at Prince Harry.
While the royal couple was having an inaudible conversation, Prince William is staring elsewhere in the room. Princess Diana noticed that Prince Harry is drooling and she immediately takes a cloth from behind her son to wipe his mouth.
Princess Diana was known to be a very hands-on mom to her sons. In fact, she also made headlines for breaking royal traditions just to make sure that Prince William and Prince Harry would grow up with wonderful memories.
The late royal took her sons on trips, allowed them to eat fast food, and she also sent them to a small school instead of allowing them to get educated while at home. And when her sons got older, Princess Diana gave Prince Harry an extra ounce of love and affection together with Prince Charles.
Princess Diana didn't want Prince Harry to grow up thinking and feeling that he was a spare while his older brother was an heir that's why she spent extra time with him. One of the late royal's friends told The Telegraph that she had an interesting conversation with her.
"Charles and I worked so hard to ensure that both boys receive equal amounts of our time and love; others in the family seem to concentrate on William," Princess Diana said.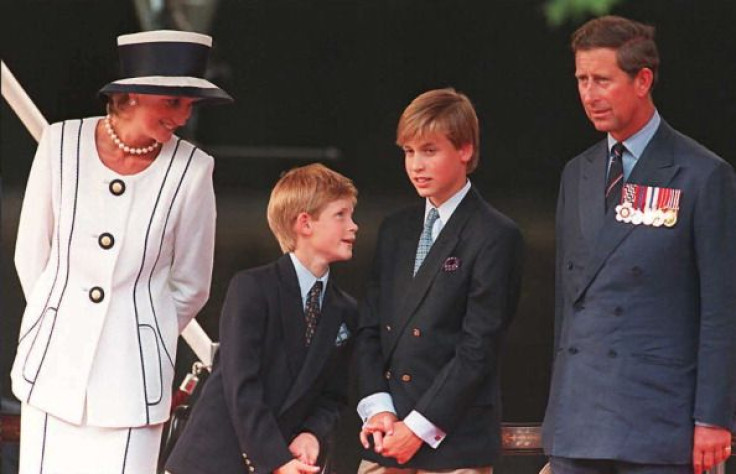 © Copyright IBTimes 2023. All rights reserved.