'Princess Diaries 3' In 'Early Stages Of Development,' Anne Hathaway Not Yet Confirmed: Report
Fans of "Princess Diaries" have something to rejoice about as a third installment of the beloved Disney movie is reportedly in the works.
The newest iteration of the film is in the "very early stages of development" but the cast has not yet been announced, a source told E! News.
The "Princess Diaries" is a romance/comedy film based on the popular novel series by Meg Cabot. The first movie was released in 2001, which featured Mia Thermopolis (Anne Hathaway) as a nerdy San Francisco teenager who discovers she is heir to the throne of the fictional country Genovia. Julie Andrews starred in the first film and its sequel, "The Princess Diaries 2: Royal Engagement," as Mia's grandmother and Genovia's queen. The late Garry Marshall directed both movies.
"Supergirl" writer Aadrita Mukerji is writing the script for the "Princess Diaries 3," which will be a continuation of the stories of the previous films, sources told Hollywood Reporter. Hathaway has not signed a deal to return to the new film but has publicly announced her support for the third installment.
"I would more than entertain it, I'm pulling for it," Hathaway shared in October. "If there's any way to get Julie Andrews involved, I think we would make it work. We would go to where she was and put a green screen behind her and just make it happen."
But Andrews, in June, expressed her doubt about a possible sequel.
"I think it would be too late to do it now. There was talk of a sequel many, many years ago. But I don't think it ever came to pass," she said.
The 86-year-old Academy Award winner also reflected on the death of Marshall in 2016 and said, "And Garry then did leave us. Especially me, it's too far down the line now to go back to it. It's a lovely thought, but I don't think it would probably be possible."
Aside from Andrews and Hathaway, the previous "Princess Diaries" films also featured Heather Matarazzo, Mandy Moore, Erik von Detten, Hector Elizondo and Sandra Oh.
Moore had also earlier expressed excitement to join the cast should there be a third installment of the movie. The 38-year-old actress originally played a bully in the 2001 movie but she said she would love to see her "mean" character becoming "really good friends with Mia."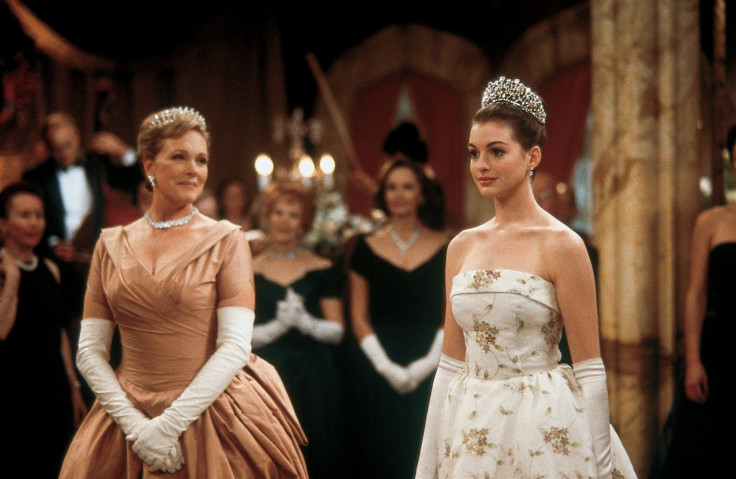 © Copyright IBTimes 2023. All rights reserved.