Princess Eugenie, Jack Brooksbank's Honeymoon May Happen In These Destinations
Princess Eugenie and Jack Brooksbank's possible honeymoon destinations have been revealed.
Harriet Mallinson, a journalist for Express, said that it is possible for the royal couple to return to Verbier, Switzerland because this is where they first met during a ski trip. Princess Eugenie and Brooksbank may also follow in Prince William and Kate Middleton's of going on a honeymoon in Seychelles.
Princess Eugenie, who has been living in New York for her work, may take Brooksbank along with her to explore the city. Or they may also follow in Princess Eugenie's parents' footsteps of heading to Azores Islands, Portugal, for their honeymoon.
There are also some speculations suggesting that Sir Richard Branson offered the royal couple his private Caribbean island for their honeymoon. The resort on Necker Island was closed down last year due to hurricane Irma, but it will be reopened this month.
Princess Eugenie and Brooksbank also love Italy. They traveled to the Amalfi Coast last summer so they may decide to return to the destination an explore other places for their honeymoon.
The royal couple tied the knot on Friday, Oct. 12, at St. George's Chapel in Windsor Castle. Their wedding ceremony was attended by the members of their respective families, their friends, and some members of the public. Following their wedding, Prince Andrew and Sarah Ferguson hosted three receptions for their youngest child.
On the night of her wedding, Princess Eugenie stepped out in her Zac Posen dress. But former Vogue editor Alexandra Shulman said that the attire didn't do Princess Eugenie's breasts any favor.
"But it's a curious choice for a young woman. A pleated bodice or pin-tucked plisse for anyone who has a bosom, as Eugenie does, will never do you any favors. I just wish she had exposed more of her lovely skin rather than covered it in a heavy layer of silk," she told The Sun.
It has been reported that Princess Eugenie's Biddle Sawyer silk gown cost more than $18,000.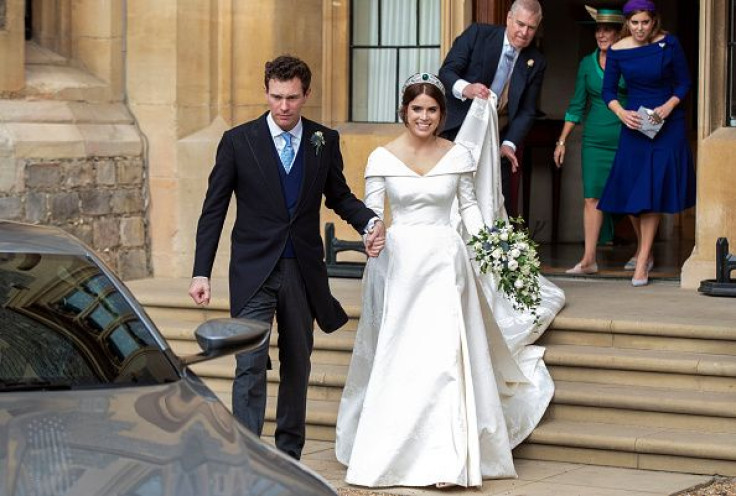 © Copyright IBTimes 2023. All rights reserved.