Princess Eugenie Posts Adorable 'First Day Of School' Photo With Princess Beatrice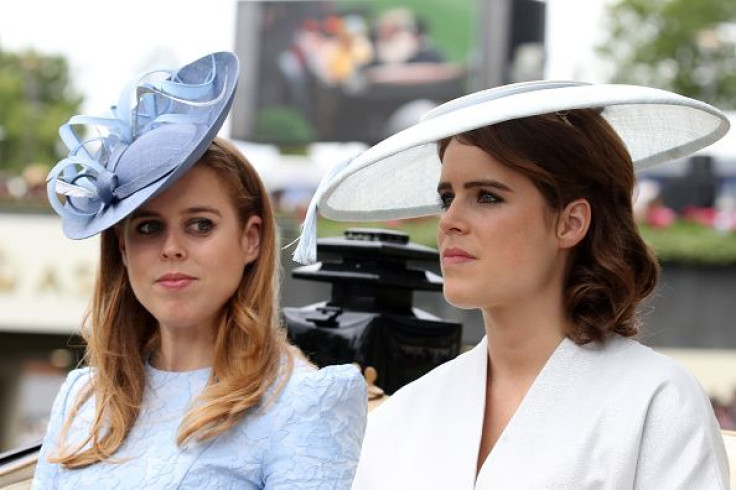 Princess Eugenie recently posted an adorable throwback photo with her older sister Princess Beatrice on Instagram.
In the snap, the 28-year-old royal is photographed during one of her first days in school as a young girl. Joe Gamp, a journalist for Express, revealed that the photo was taken in 1994 during Princesses Eugenie and Beatrice's first day at Upton House School.
The daughters of Prince Andrew and Sarah Ferguson are both wearing matching blue uniforms and hats. Princess Eugenie is all smiles, while Princess Beatrice hilariously makes a surprised face. Behind the royal siblings is their mom, who also has a huge smile on her face.
"Throwback to school days. Clearly, I was more excited than Beatrice," Princess Eugenie captioned the photo.
Royal fans couldn't help but comment on how cute Princess Eugenie and Princess Beatrice were especially when they were still very young. One of them wrote, "Omg this is the world's cutest." Another fan wrote, "Omg the faces. Too precious."
Princess Eugenie is the only non-working royal that has her own Instagram account. She regularly shares photos of her parents, fiancé, sister, and friends. Last month, she also paid tribute to Princess Beatrice by sharing her sister's baby picture via Instagram when she turned 30 years old.
In related news, Princess Eugenie is gearing up for her upcoming nuptials to Jack Brooksbank on Oct. 19. The couple will tie the knot at St. George's Chapel in Windsor Castle. Prior to her big day, Princess Eugenie is still actively involved in the causes that are close to her heart.
Earlier this week, she talked about her campaign to fight modern-day slavery through the Antislavery Collective initiative. Her best friend, Julia de Boinville, is helping her with the cause.
During her chat with Global GoalsCast, she said that she and de Boinville became interested in helping trafficked women after visiting Calcutta, India, in 2013.
"And Jules and I, that was the first time we ever really saw what modern slavery was and human trafficking and what really that is in the modern age," she said.
© Copyright IBTimes 2023. All rights reserved.