Princess Eugenie Shares Adorable Baby Photos Of Sarah Ferguson, Prince Andrew
Princess Eugenie just shared two adorable baby photos of her parents, Prince Andrew and Sarah Ferguson, on her Instagram account.
In the collage, Princess Eugenie uploaded a black and white snap of her curly-haired mom when she was just a toddler. The 28-year-old princess then uploaded a colored photo of a smiling Prince Andrew beside Ferguson.
Prince Andrew's picture shows the young royal wearing matching blue collared shirt and shorts. He paired his attire with white socks and brown shoes. Prince Andrew is also holding a stuffed kitten upside down.
After uploading the photos of her parents, Princess Eugenie received wonderful comments from her followers on social media.
"So adorable. Spitting image of your dad but your baby pic is so cute! Oh wait, that's your mom… I thought it's you!" one person commented.
"You look more like your mother and Princess Beatrice looks more like your father," another person wrote.
One royal fan couldn't help but wonder if there's any deeper meaning to the photos of Ferguson and Prince Andrew being uploaded together. She asked if the ex-couple officially got back together.
Several royal fans have been begging Prince Andrew and Ferguson to reunite with each other, but they haven't. However, the former husband and wife have maintained a unique relationship with each other. Prince Andrew and Ferguson raised their daughters as a family unit even after their divorce.
But during a recent interview, Ferguson said that she and Prince Andrew don't have any plans to get back together. While speaking with Daily Mail, the Duchess of York said that a lot of people have asked her if she will ever remarry Prince Andrew.
"We are so happy with the way we are right now… We enjoy each other's company; we allow each other to blossom. I know it sounds like a fairytale but that's just the way we are," she said.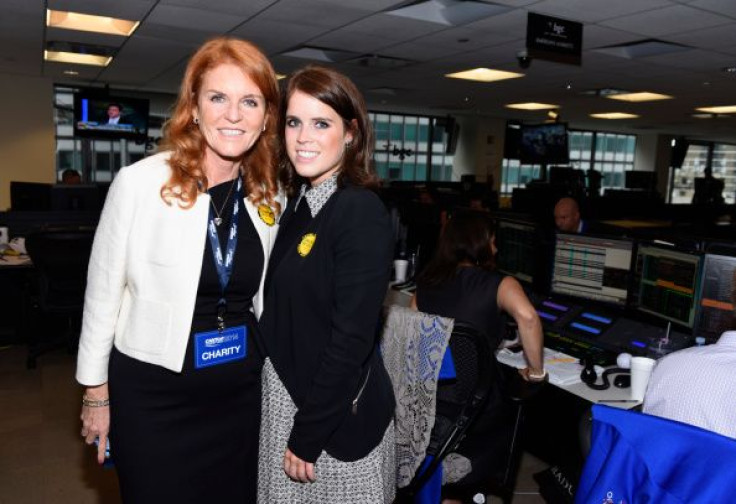 © Copyright IBTimes 2023. All rights reserved.