Princess Eugenie's Wedding Overshadowed By Harry, Meghan's Nuptials For This Reason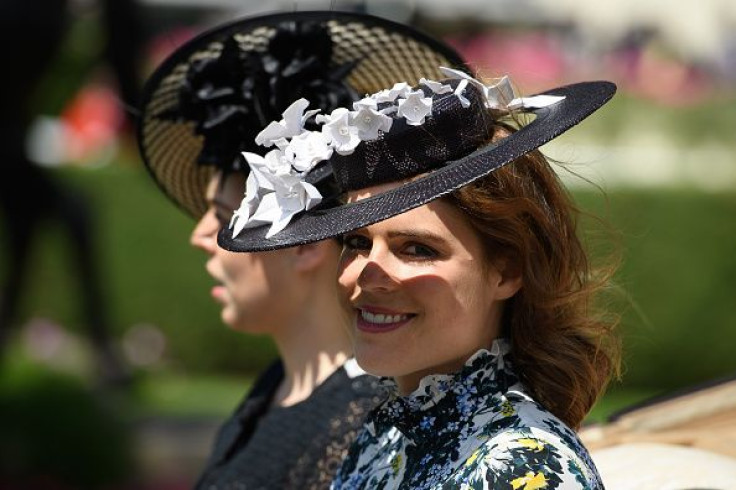 Princess Eugenie is trying to make her royal wedding even bigger than Prince Harry and Meghan Markle's nuptials. But it seems that no matter what she does, her big day will still be overshadowed by the Duke and Duchess of Cambridge's wedding.
Dickie Arbiter, a royal expert, told Express, "Harry is the son of the future king, the brother of the future king, and the uncle of the future king. Eugenie isn't."
However, Prince Andrew thinks that his daughter also deserves her moment in the spotlight when she ties the knot with Jack Brooksbank on Oct. 12. A source told Vanity Fair, "The feeling among the Yorks is that she deserves her moment in the spotlight and a big royal wedding with all the frills."
It has also been reported that Princess Eugenie and Brookbank have discussed their engagement as early as August 2016. However, their announcement was delayed because Prince Harry and Markle decided to get engaged a year later.
"It's my understanding that Princess Eugenie and Jack decided some time ago that they wanted to get married, and there was some talk about a wedding in 2017, but they had to wait for Harry to go first," the source said.
Matthew Robinson, a journalist for Express, said that Prince Harry is sixth in line to the throne, and Princess Eugenie is only ninth so his wedding took precedence. But despite the delay in her wedding, there is no bad blood between the royal cousins.
"There are no bad feelings at all. Eugenie is very close to Harry, and she knows how the system works," the source said.
In related news, Richard Fitzwilliams, a journalist for Express, dubbed Princess Eugenie's wedding as a significant royal event. However, he also said that Prince Harry and Markle's nuptials was a global affair.
"The day will certainly see a large number of celebs – the Beckhams, the Clooneys – and it'll be a significant royal event. But Meghan and Harry's wedding was a global event," he told Express.
© Copyright IBTimes 2023. All rights reserved.