Priority Life's Nicholas Ayala Talks COVID's Insurance Industry Boom
This article uses affiliate links, which means if you purchase products through these links, we may earn a commission. Click here to see our
T&C
. For licensing please click
here
.
The insurance industry in the United States has undergone dramatic changes in policy and coverage since the onset of COVID-19.
In response to the health crisis, health insurers have implemented several measures to better meet their customers' needs, and in turn, more and more customers are signing up. Life insurance companies are also adapting their operations and policies to accommodate for new regulations, changes in customer behavior, and a downturn in economic activity.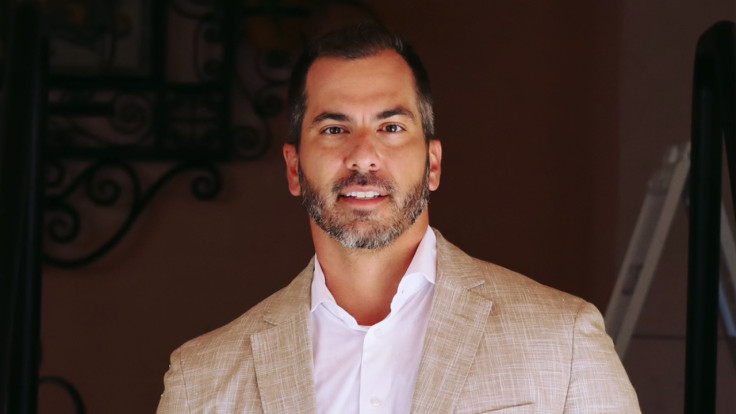 According to Priority Life's Nicholas Ayala, new customers are searching for plans that provide COVID-friendly services, and for companies that offer a competitive edge, the insurance industry in America is booming.
Ayala started Priority Life operations in 2018, offering a small range of life insurance services. He expanded it from a modest firm in Boca Raton, Florida, to a national brand with $30 million in revenue in the first 2.5 years, becoming one of the "fastest-growing insurance agencies ever".
Priority Life has helped nearly 100,000 families in 2022 alone. They focus on life insurance and health insurance (including Medicare and Obamacare), along with specialty services.
He attributes much of the business' growth to the pandemic. At a time when most of the world hit pause, Ayala's business grew exponentially.
"We tripled [in size] through the pandemic," he says.
And he's not alone. According to statistics, the life insurance industry alone generated $945.7 billion in revenue in 2021, a 64% increase from the previous year.
In the past few years, changes in how the industry operates have been prevalent. Many companies are now offering services such as virtual consultations and online quote comparisons for life insurance. In addition, some providers have waived certain fees and increased benefits to better serve their customers during this challenging time.
The life insurance industry is also focusing on providing more accessible and affordable coverage options and encouraging customers to make informed decisions about their policies and investments.
And for health insurance, providers have also been covering additional health services that may be related to COVID-19.
Another shift has been a greater emphasis on digital health. As health insurers seek ways to cut costs and adapt to changing conditions, they increasingly rely on online solutions, such as telehealth visits, remote patient monitoring technology, and digital health apps.
These digital health solutions assist insurers in providing their customers with more timely access to care and navigating the challenges of managing a health plan during a pandemic.
Additionally, this trend toward more digitally focused health plans has created new opportunities for Medicare Advantage (MA). For example, dental care, hearing aids, routine vision care, home healthcare services, transportation assistance, and other benefits are now available through MA plans.
Like many others in the industry, the nature of business for Priority Life changed as well.
"We're seeing a big push and a lot of revenue coming in from health and Medicare, as well as more individualized plans," Ayala says.
And it's not just clientele that has increased. According to Ayala, the number of people working in insurance has also seen a dramatic rise. This is backed by statistics – as of 2021, the insurance industry employed 2.86 million people across the United States, a 12.6% increase compared to 2015 (2.54 million).
Ayala attributes this to be one of the few industries that flourished through COVID while many others failed.
"We were deemed essential, so we were able to work, we were able to be on the roads, we were able to go to people's homes," he says.
"We would sit on the side porch with patio chairs or whatever we had to do to stay away while still giving them the coverage they needed. We were still working and helping families while many other industries were shut down."
He says Priority Life not only assisted families needing insurance services but also those who needed jobs when other businesses had to close their doors. And not only is the insurance industry COVID-proof, but Ayala also says it is recession-proof.
"No matter what, people are always going to need insurance. Whether it's life insurance or health insurance," he says. "We're not selling blenders or cookies to someone. We're simply getting leads from people who need our support, and we're going out there and helping them."
Priority Life provides Medicare supplement insurance, Medicare Advantage insurance, Under 65 Health insurance, Final Expense Insurance, Mortgage protection, life insurance, Indexed Universal Life insurance, and annuities. Through its diverse product line, the company attempts to meet the varying needs of people of different ages and circumstances.
Whether the leads come from social media, Google Pay Per Click, direct mail, or another source, "we have thousands of leads coming to us every day, which guarantees our agents always have work.
"And that means we're not only helping those who require insurance services, we're also making sure our team isn't struggling to know where their money is coming from during these uncertain times."