Priyanka Chopra Reveals How She And Nick Jonas Made Their Long-Distance Marriage Work
The pandemic was extremely harsh on everyone, even celebrities. It forced Priyanka Chopra and Nick Jonas to spend most of their time apart, on two different continents, but they pushed through.
Chopra opened up about her experience on InStyle's "Ladies First With Laura Brown" podcast and revealed she had a tough year in London. She was shooting the upcoming series "Citadel" there, while Jonas was back home in the U.S., Elle reported.
"This year has been really tough," Chopra said. "It was really, really tough to be away from home for an entire year, especially at a time where you can't travel to see your family. Just the uncertainty of my mom and my brother being in India, my husband being in America, while I was in the U.K., it was just so much uncertainty, and that, to me, was terrifying, of not being able to just get on a flight and travel just in case something went wrong or something happened."
Despite her worries, Chopra said the situation helped her appreciate her life better. "But thankfully everyone was okay. And COVID has been really rough on a lot of people, but we've been all right," she explained.
"So what I think what it really taught me was a little bit of gratitude but I've had rock bottom moments, I know, while I was in the U.K.," she said.
Chopra added that she was able to see her husband occasionally, but there were precautions that had to be taken.
"He had to quarantine; I had to quarantine whenever we saw each other at that time, and that's usually not conducive to a production schedule because you don't really have much time. You have like, two days off. So it was all really tricky but we managed. He flew out a bunch of times; I flew down a couple times."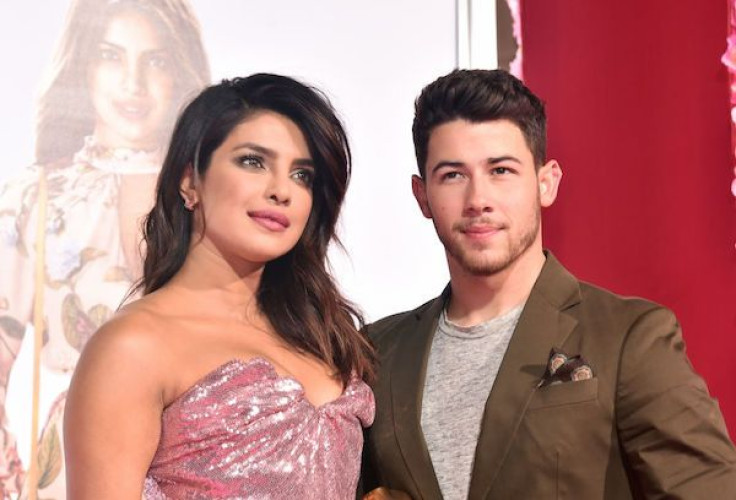 The "Quantico" star revealed that she and her husband talked to each other all the time. She mentioned that her husband is the first person she calls.
"We know each other's hearts. We prioritize each other in everything that we do. We've had individual careers, and we're both very clear about never interfering in each other's professional lives because we're always partners and assets," Chopra further said.
The actress is happy that Jonas was always there for her when needed. Talking about her husband, she said, "He would just drop everything, come in for even like, a day, just have dinner with me, and then fly back. Stuff like that, you just have to prioritize each other and then everything feels right."
Chopra has a bunch of projects lined up for release. She will be seen next in "The Matrix: Resurrections" alongside Keanu Reeves. The actress also has "Citadel" with Richard Madden, an Indian wedding comedy with Mindy Kaling and another film based on the life of Maa Anand Sheela lined up.
Chopra and Jonas will also be hosting a reality show together. They call it their "sangeet project." They are reportedly still working on an untitled project that will be released on Amazon Prime, NDTV reported.
© Copyright IBTimes 2023. All rights reserved.