Priyanka Chopra Was Told To Show Her Panties, Discloses 'Unfinished: A Memoir'
KEY POINTS
The "White Tiger" actress reveals unseen pictures in her new book
The actress recalls her father's rule that protected her from horrible experiences that other girls face in the entertainment industry
She shares gender-bias experiences she had while working with Indian filmmakers
Actress Priyanka Chopra has opened up about the struggles and obstacles she has gone through to get to where she is now in her new book, "Unfinished." The memoir also features unseen pictures of her family photos, including a house-warming ceremony with Nick Jonas.
In an interview with ET Online, the 38-year-old actress also reflected on sexism, racism and bullying and how she managed to overcome everything to achieve success.
Chopra said her book talks about an incident in which a movie director told her that "panties should be seen" in a particular scene, which made her quit the film.
She also admitted that growing up in India made her self-conscious about her skin color. The actress told ET that in the book, she recalled an instance when her uncle made fun of her skin color as it was darker than everyone else in the family. She said that the skin color comment affected her so deeply that she began to seek a lighter skin tone at age 13.
During her high school years in the U.S., the actress also revealed that she was told to "go back to your country" by fellow students, which led her to question her "self-worth," US Magazine reported. Her challenges relating to racism did not cease even when her film career in India started to boom. She also shared gender-bias and sexism experiences she had while working with filmmakers.
"The White Tiger" star wrote in the memoir that her father, Ashok Chopra, used to stop her from attending meetings alone at that time, especially during the night.
"At that time, it made no sense to me. I was like, 'Why [are] you trying to clip my wings? I'm my own woman. I'm 18!'. Daddy was like, 'No… Whatever you wanna do is great, but while you live under my roof, you're not taking meetings at night. Daytime meetings. One of us will be there. Your manager will be there,'" she added.
Nonetheless, the actress believes that her father's rule shielded her from horrible experiences that other girls face in the entertainment business.
In her book, Chopra discussed an incident when she found that a man in the project with a similar length role is getting paid 90 percent more than her. She requested the producer to give her a raise. Unfortunately, she received a cold response from the producer, who told her that another actress could replace Chopra.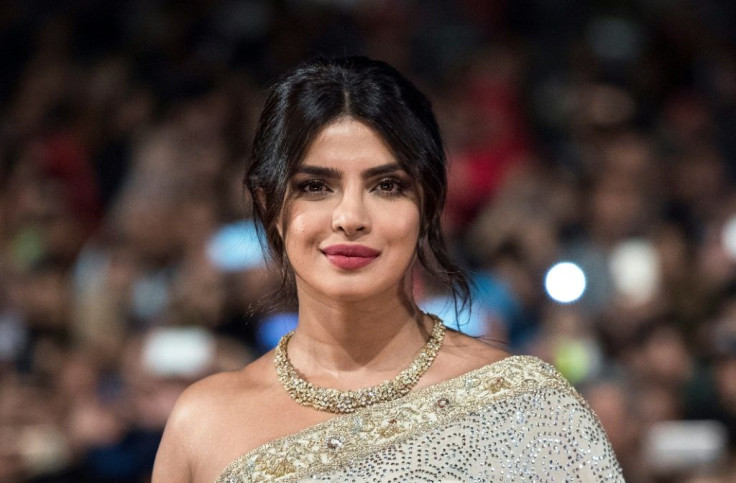 © Copyright IBTimes 2023. All rights reserved.