Prostate Problem Made Depardieu Pee on Plane-Friend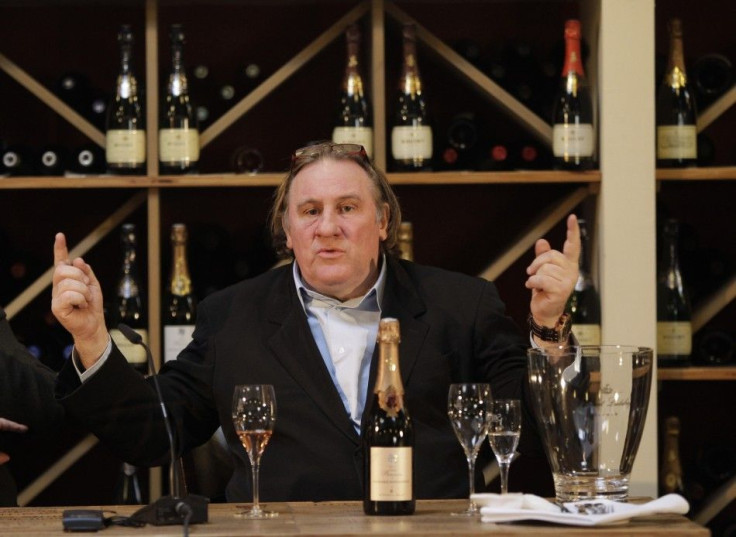 French actor Gerard Depardieu was humiliated and apologized to fellow passengers when prostate problems forced him to urinate in front of them during takeoff on an Air France flight this week, a friend said.
Fellow actor Edouard Baer, who was traveling with the 62-year-old film star on the flight to Dublin to film the latest Asterix and Obelix movie, said Depardieu had tried to urinate in a water bottle when denied access to the toilet by a hostess.
It's just that the bottle was too small. It's true that it overflowed, Baer told Europe 1 radio. He was embarrassed. He wanted to clean it up...It was very humiliating and awkward for him. He obviously made a big scene (saying) 'I pissed on myself'.
The incident came to light on Wednesday when a passenger on the flight from Paris to Dublin told French radio that Depardieu, star of movies such as Jean de Florette and Green Card, appeared to be drunk and had urinated in the aisle during takeoff, when passengers must remain seated.
The Tuesday evening flight AF5010 operated by CityJet, a subsidiary of Air France, was forced to return to the terminal where a team boarded the plane to clean the carpet. It finally took off with a delay of 1 hour and 15 minutes, an Air France spokesperson said.
However outrageous my friend Gerard can be, no-one would be happy to have prostate problems and to be obliged to urinate, Baer said.
Gerard wanted to explain to the people on the plane, then he was furious, which I can understand, but he did not lose his temper. It was the hostess who was being zealous, and there you go, he took the next airplane. There was no problem.
Depardieu is one of France's best known actors internationally with more than 100 films under his belt, including the Asterix series.
He was awarded a Cesar -- the French equivalent of an Oscar -- for best actor for his interpretation of the large-nosed romantic Cyrano de Bergerac in the 1990 movie of the same name.
© Copyright Thomson Reuters 2023. All rights reserved.