Prosthetic Eye Pops Out In Philadelphia Courtroom: Judge Declares Mistrial After 'Unfortunate, Unseen Incident'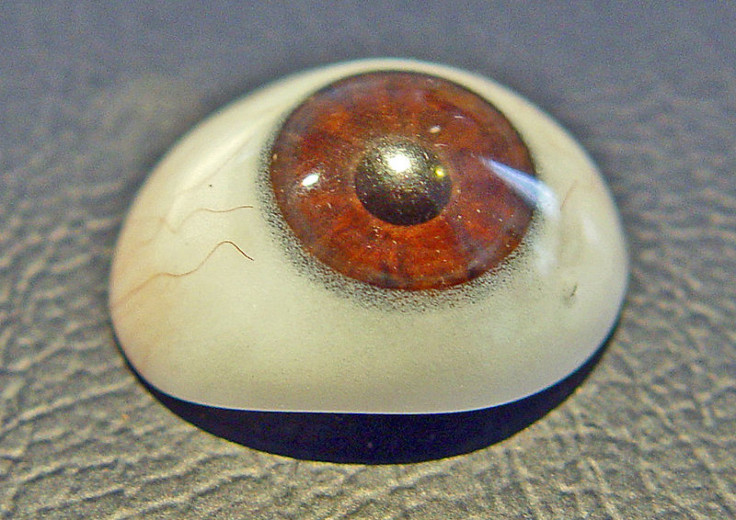 A mistrial was declared in a Philadelphia courtroom on Wednesday, when the prosthetic eye popped out of a man testifying in an assault trial.
John Huttick was telling the court how hard his life has been since he needed a prosthetic eye following an August 2011 bar fight. As he was weeping on the witness stand, his $3,000 fake eye popped out, the Philadelphia Inquirer reported.
Jurors seated nearby started to gasp and rise, as if they wanted to leave the courtroom. Huttick caught his prosthetic blue eye as it was about to fall on the floor.
"I can't believe it just came out," the 48-year-old man said.
Common Pleas Court Judge Robert P. Coleman declared a mistrial following a motion from defense attorney Eileen Hurley. Coleman set a new trial for March 4, and declared that the prosthetic eye popping out was an "unfortunate, unseen incident."
For Huttick, his eye popping out in court was just another mishap. Prosecutors said a fight broke out at the New Princeton Tavern in the early morning hours of Aug. 18, 2011, and later spilled into the bar's parking lot.
Matthew Brunelli, a 23-year-old cook, was trying to fight another man when Huttick, then a bouncer at the bar, tried to break up the melee.
Brunelli then threw a punch that hit Huttick in the left eye, instead of the other man.
Lawyers for Brunelli claimed Huttick threw the first punch and denied that the cook punched the former bouncer. Hurley said that her client was acting in self-defense when he saw the larger Huttick approaching him.
Huttick testified that the attack left him with impaired vision, which eventually led to depression and took a toll on his relationship and cost him a job at another bar.
"A year later I have no place to live and I ran out of money," he said.
© Copyright IBTimes 2023. All rights reserved.