PS4 Exclusive 'Shadow Of The Beast' Gets New Trailer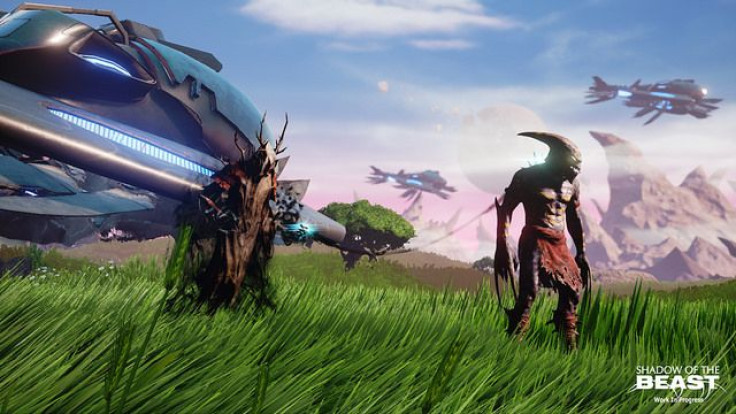 There's some anticipation for "Shadow of the Beast," a PS4 exclusive and a remake of a sidescroller released back in 1989. While the game still doesn't have a proper release date, Sony did show off a new trailer for the brawler during the Paris Games Week and it looks bloodier than ever.
A number of modern improvements have been added to the game, which was expected. Instead of a simple punch, there are now combos to master, counter attacks to anticipate and executions to pull off. The player can even throw one enemy into a group of other enemies.
Despite being a remake, it's clear that the developer wants to pay tribute to the original 1989 title. Siliconera pointed out that there are several nods to the original, with certain locations paying tribute to the levels from the 1989 brawler.
The developer also posted about the game on the PlayStation Blog, confirming the nods to the original, while also discussing the combat. It was mentioned how the developers listened to feedback for the game's first demo and have continued implementing changes based on fan reaction.
While combat has been tweaked, adjustments are still being made to make the platforming better. Considering that this is a sidscroller, it's pretty important to get this aspect of the game fixed.
Another aspect that pays tribute to the original game is the story, which is mostly unchanged. Players still control Aarbron, who was kidnapped as a child and was corrupted by magic, which turned him into a monstrous killing slave for his evil lord. Naturally, he ends up not being pleased with this and ends up rebelling against his former master.
In the original game, Aarbron regains his human memories after he sees his father tortured and starts to rebel. He then kills pretty much everything that gets in his way, a trait that will continue in this remake.
Despite the lack of a release date, many people are still excited to play this game. Fans can only hope that it comes out by next year, as the visuals and combat make the game quite interesting.
Shadow of the Beast - Paris Games Week 2015 Trailer | PS4 (Credit: YouTube/PlayStation)
© Copyright IBTimes 2022. All rights reserved.
FOLLOW MORE IBT NEWS ON THE BELOW CHANNELS