PS4 Software 5.50 Update: Custom Wallpapers, Enhancements & More
Sony is soon rolling out a new software update to the PlayStation 4 system, and it is one that comes with a bunch of new features aside from the usual fixes.
On Tuesday, Sony Interactive Entertainment America PlayStation Marketing VP Mary Yee took to the official PlayStation Blog to announce that the beta for system software 5.50 update is rolling out to members of the beta program. The beta program gives testers a sneak peek at the features that are coming to Sony's gaming console.
According to Yee, the next major update for the PS4 will enable users to import custom wallpapers to the Home Screen, further enhancements to the Quick Menu, introduce Play Time Management and many others. Update 5.50 also adds a new "supersampling mode" under the Settings of the PS4 Pro.
Custom Wallpapers
For players who want to personalize their PS4 Home Screen, the upcoming update will allow them to import custom wallpapers via USB. A new option will apparently enable users to import their own images to PS4 from a USB stick. They may then set their chosen image as their Home Screen's wallpaper. To access this option, users need to go to Settings > Themes > Select Theme > Custom > Select Image > USB Storage Device. There are also options to zoom and crop images, so they'll fit perfectly on the dashboard.
Quick Menu Enhancements
The 5.50 update, codenamed KEIJI, also brings enhancements to the Quick Menu. For example, users will be able to quickly access specific friends in their custom list through a pulldown menu just under the Friends tab, which also displays who is online real time.
Another Quick Menu modification will allow users to listen to music on their PS4 using new shortcuts. One of which is for the Spotify app. When users are listening to Spotify on PlayStation Music, they can use the "square" button as a shortcut for volume control. The same shortcut can be used when playing music via the Media Player or the USB Music Player. Users may also press the "triangle" button to play or pause music when they are on the Media Player or the USB Music Player.
Play Time Management
Yee also proudly announced Play Time Management as the next major addition to the PS4 software. This feature basically enables family managers and adult family members to control playtime for the younger family members on PSN. The guardians can do this by heading to Settings > Family Management on their PS4. Another way to manage playtime for kids is by logging into the PlayStation account via the web browser on PC or smartphone.
The advantage of having Play Time Management is providing parents a means to apply playtime restrictions so that their kids could only play for a specific amount of time. The feature will automatically send notifications to the child family members if their playtime is almost up, so they can save their progress before exiting the system.
Supersampling Mode
For PS4 Pro users, Sony is including a new supersampling mode that will allow HDTVs with 1080p or less resolution to enjoy the enhanced visual experience when they are playing PS4 games. This means high resolution games will downscale to match the HDTV used by the PS4 Pro users, so that image clarity is at its best state.
Other Changes
PS4 5.50 update also brings changes to the Library UI, such as the two new tabs that display which apps are installed on the PS4 system and which apps are purchased with the user's PSN ID. In addition, the upcoming update will also add the option to delete notifications. Users can do this by pressing the "triangle" button or the "Options" button when they are on the Notifications page. Any of the two will open a menu that lists the options to delete a single notification or multiple notifications.
Learn more about PS4 system software 5.50 update here.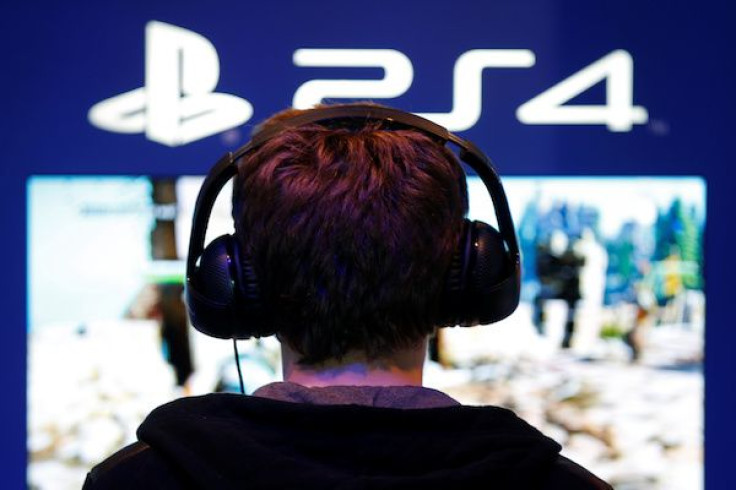 © Copyright IBTimes 2023. All rights reserved.
FOLLOW MORE IBT NEWS ON THE BELOW CHANNELS