The Ultimate Interactive Music Festival 2015 List To Guide Your Summer Concert Experience At Coachella, Bonnaroo And More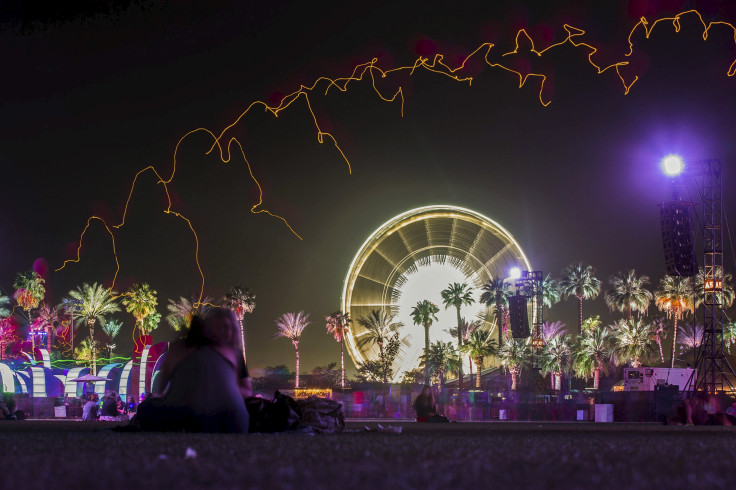 Coachella 2015 kicks off music festival season Friday, which means you need to be "on fleek." Crop tops, jorts, sunscreen, Camelbaks and sunglasses -- but no selfie sticks -- are just a few of the things you'll need to look and feel your best in the desert while you catch more than 100 bands over three days. Coachella is just the start of the party. There are countless festivals spread across the U.S. and Canada, and it's our sworn duty at International Business Times to make sure you know about all of them. We've spent months looking through every lineup, every place that offered a patch of grass, a camping option or seat to watch scores of bands to create an interactive guide that will help you plan out the best summer of music ever. Whether you're a cowboy or raver at heart, there's something for you in our 2015 music festival guide.
Festivals are diverse and wonderful experiences that let you eat, sleep and breathe music. Whether you like country, rap, rock, EDM or a bit of everything, it will be included in our comprehensive interactive list of festivals from April to October. The interactive graphic lets you sort through four main festival options. Deserts are home to festivals like Burning Man; CMJ and other multi-venue events can take over a city; catch some country with the mountains in the background; fields can easily host thousands of attendees; or spend several days camping at Bonnaroo. Select the type and you'll find all the festivals that match that scenario. You'll also see some familiar faces like an indie girl checking her phone, a raver with glow sticks, a rocker, a cowboy and hip-hop head nodding along. While you're browsing the interactive guide, listen to a playlist of festival headliners.
While there have been some huge events already -- SXSW and Ultra Music Festival -- Coachella serves as the barometer for the year ahead in festivals. Artists like Drake, Florence + the Machine, Ryan Adams, Hozier, Belle and Sebastian, Alabama Shakes and other midcard acts appear in multiple lineups.
Of course, festival season offers more than just the massive mixed-genre events like Coachella, Bonnaroo, Lollapalooza or Outside Lands. EDM festivals like Ultra, Electric Daisy Carnival, Electric Zoo and TomorrowWorld draw tens of thousands of fans from around the world. There also are genre-specific events like Rocklahoma, Essence Music Festival and Taste of Country Music Festival. And there are more curated festivals, such as Wilco's Solid Sound Festival and Eaux Claires established by Justin Vernon, better known as Bon Iver.
It's all about discovery, and though the headliners and lineups may start to look the same, remember there's always something new popping up and daring to be different. Be sure to check back here as there will be new festival announcements and lineups added. If we missed something, let us know!
Filter by type of festival: Animation by Bård Edlund
Credits: Animated illustration by Bård Edlund. Made with tabletopjs, handlebars and isotope. Additional jammin' by Daisy Alioto, Kengo Tsutsumi and Mark Bonner.
© Copyright IBTimes 2023. All rights reserved.