Pumpkin 'Walking Away' From Mama June Amid Problematic Geno Doak Romance?
Lauryn "Pumpkin" Shannon filled in for Mama June when she was staying on the down low following her crack cocaine arrest. However, she may be considering leaving her mother amid the latter's problematic relationship with ex-convict boyfriend Geno Doak.
Earlier this week, Pumpkin retweeted some cryptic messages on her Twitter account as though she's hinting at her plan of walking away from Mama June because of Geno. In a previous episode, she did admit that she and younger sister Alana "Honey Boo Boo" Thompson saw Geno as a father figure, but that changed quickly.
One of the cryptic posts she shared talked about how people should not make it a habit to tell others that they should accept their family members even though their relationship with them is toxic. "You are allowed to walk away from people who CONSTANTLY hurt you. You are allowed to," a portion of the tweet read.
Another message she retweeted was seemingly addressed to her mother, who is still with Geno even though the latter's cheating scandal got exposed. Not only that, fans also think that Geno is a bad influence on Mama June since the reality star has learned to use drugs and has been spotted hitting up some casinos with Geno on more than one occasion. "Girl, unless he wears a diaper you can't change him," the tweet read.
Meanwhile, the teaser WE tv released ahead of this Friday's installment shows Mama June "falling apart" and dealing with health issues. In some scenes, Mama June is seen crying and struggling inside her bedroom while Pumpkin tells her that her hands are "literally turning red."
Towards the end of the trailer Mama June is seen zoning out while the cameras are still rolling. Because of Mama June's state, the show's producer approaches her and claps her hands in an effort to revive the titular star's consciousness. However, it seems things got worse because the teaser ends with Mama June being rushed to the hospital.
"Mama June: From Not To Hot" Season 3 is airing an all-new episode this Friday at 9 p.m. ET on WE tv.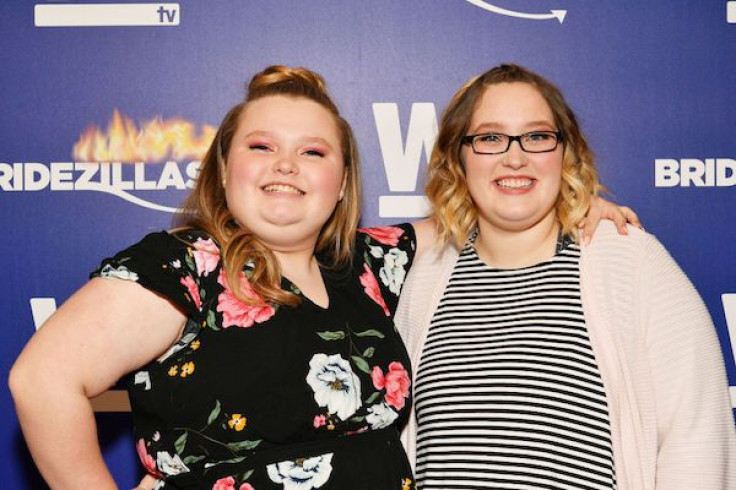 © Copyright IBTimes 2023. All rights reserved.