Qualcomm Fined $975M In China, Changes Its Licensing Agreements For Anti-Monopoly Deal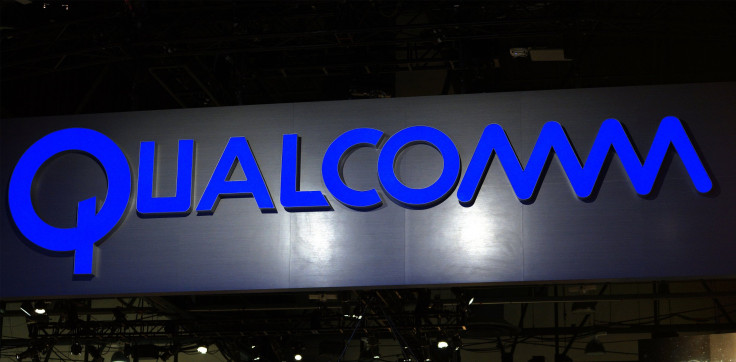 Qualcomm Inc. said on Monday it would pay $975 million for violating Chinese anti-monopoly law. The manufacturer will also have to offer licenses for its latest wireless communications chips at a much larger discount to companies in China than it does elsewhere as part of the deal.
Qualcomm told the New York Times it was disappointed with the size of the fine, which will subtract 58 cents a share from its annual earnings. It said that the agreement would also have certain benefits, namely the ability to supply Chinese manufacturers, such as Xiaomi, which are beginning to grow into new markets like the U.S. and India.
Beijing's investigation into Qualcomm also comes as it tries to boost its computer chip industry. China makes and exports most of the world's electronics, nearly all of which contain some form of semiconductor. But it had to import $232 billion worth of silicon in 2013, even more than it spent on oil, the Times reported. The Chinese government, however, says a newly created task force will ensure its semiconductor industry becomes a world leader by 2030.
Qualcomm will also be forced to charge all manufacturers a flat fee for licensing its enormous intellectual property portfolio. The chipmaker had previously allowed high-volume customers, like Apple, to pay a lower fee than smaller ones.
At least 30 international firms face investigations and raids by the Chinese government -- including Microsoft Corp. and Samsung Electronics Co. Ltd. -- as the world's second largest economy cracks down on foreign manufacturers for evading taxes and using anticompetitive practices.
During his November trip to China, U.S. President Barack Obama specifically brought up anti-monopoly investigations, according to a Reuters report. China's Internet czar, Lu Wei, recently said that more than half of Qualcomm's revenue came from China. Lu added that foreign companies would have to become China's "friend" if they wanted to make money there.
Chinese state-run media said Tuesday that the "record-breaking" settlement is the largest anti-monopoly fine handed down by the government so far.
© Copyright IBTimes 2023. All rights reserved.