Qualcomm Wants To Stop Apple From Importing iPhones Into US, Report Says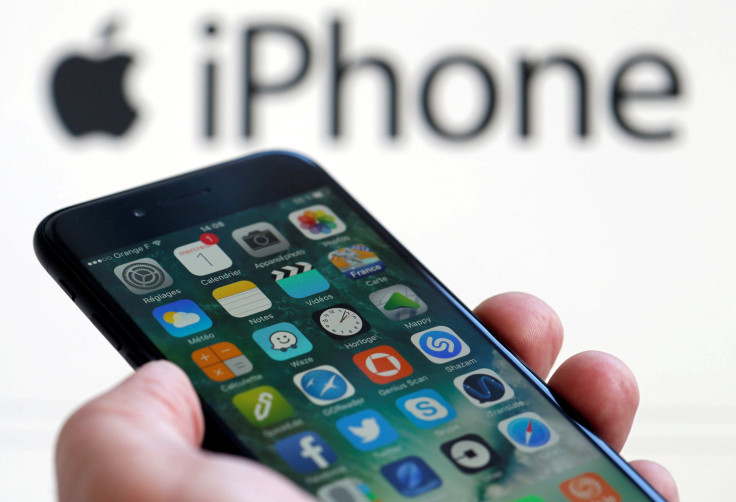 The import of Asia-made iPhones might soon be banned, if Qualcomm has its way. The smartphone chipmaker is seeking the ban because of Apple's decision of holding back royalty payments during the ongoing legal battle between the two companies, Bloomberg reported Wednesday.
Qualcomm is preparing to appeal to the International Trade Commission, a quasi-judicial agency in Washington D.C., which has the power to stop the import of goods into the U.S. if unfair trade practices are followed, according to the report.
Read: iPhone 8 Rumors: Apple And Samsung Sign Two-Year Supply Contract For iPhone OLED Display Panels
The dispute started when a January ruling by the Federal Trade Commission (FTC) said Qualcomm had forced Apple to use its products exclusively between 2011 and 2016 and demanded elevated royalties. According to the FTC, Qualcomm was monopolizing smartphone chips and demanding an unfair price for its products.
Apple then sued Qualcomm for $1 billion for its royalty practices and anticompetitive tactics. Qualcomm retaliated, telling the smartphone company to "bring it on."
Qualcomm CEO Steven Mallenkopf said at the time: "Apple's complaint contains a lot of assertions, but in the end, this is a commercial dispute over the price of intellectual property. They want to pay less for the fair value that Qualcomm has established in the marketplace for our technology, even though Apple has generated billions in profits from using that technology."
The company then counter-sued Apple for damages from breached agreements and negotiations. It also accused Apple of interfering with Qualcomm's deals with suppliers, which also manufactured the company's iPhones and iPads.
With reports now of Qualcomm possibly taking Apple to the International Trade Commission, neither company has commented yet. However, Kevin Cassidy, an analyst at Stifel Nicolaus, says the step might be needed to stop Apple's practice from setting a precedent. "They have to do something. The bigger risk is other companies or countries say we're not going to pay, too. That's the danger of letting Apple get away with this," he told Bloomberg Wednesday.
If Qualcomm indeed files the appeal and the ban is enforced, it might be a big blow to Apple, especially at a critical time, when it has sold less iPhones than projected and already has a new, highly-anticipated phone in the works.
Even in terms of just processors, Apple ended its contract with Imagination Technologies, which designed processors for many of its products. It seems like Apple is veering in the direction of manufacturing its own processors, being one of the bidders for the Toshiba NANDflash memory manufacturing plant.
Read: Amazon, Apple, Google, Silver Lake and Broadcom Join Bidding War For Toshiba NAND Flash Memory Unit: Reports
Qualcomm, meanwhile might just stand to benefit, or at least, would have the upper hand since it already holds the rights to 10nm processor technology, which was jointly developed with Apple's rival Samsung. The technology is currently the most advanced available for smartphone processors, consuming less battery power and being more performance-efficient than the current 14nm processors.
Even if the ban is not enforced, it is apparent Qualcomm might not supply the technology anytime soon to Apple. It remains to be seen how Apple's yet to be revealed iPhone 8 matches up in terms of processor performance compared to rival products like Samsung Galaxy S8 and Note 8.
© Copyright IBTimes 2022. All rights reserved.
FOLLOW MORE IBT NEWS ON THE BELOW CHANNELS