Queen Elizabeth Delegates Most Overseas Visits To Prince Charles For This Reason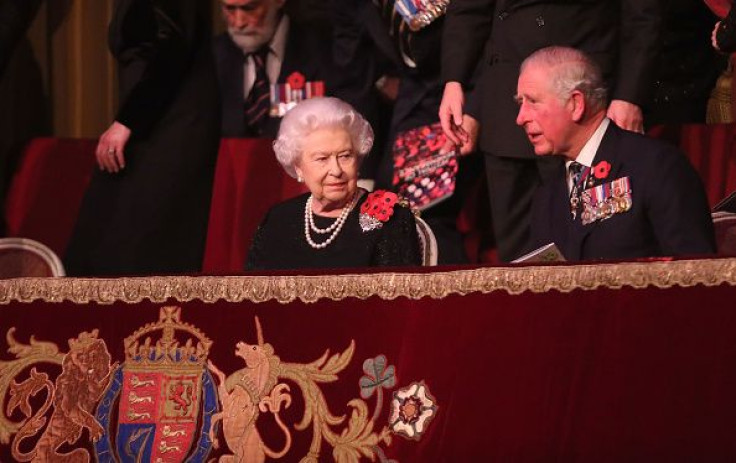 Queen Elizabeth II reportedly delegates most of her overseas trips and engagements to son, Prince Charles, because she can't handle long flights anymore.
In the past years, it's become more common for the Prince of Wales to represent Her Majesty in different countries. According to royal expert Robert Jobson, the Queen is no longer willing to go on long flights due to her age, but she still travels by train.
"Of course, at 92, 93 next birthday, she is not doing more long-haul flights. She did fly in 2015 to Germany by private jet," Jobson told Express. "But the reality is, they use the royal train a lot. She has away days and she still carries them out to the best of her ability."
"Because she is not travelling the Prince of Wales does most of the, if you like, heavy lifting of the monarchy and when he travels abroad most of his duties are perceived to be like state visits more than anything else," he added.
Jobson also referenced to Prince Charles' visit to the Middle East where he was treated like a king with the people bowing down to him. "With the Queen not able to do some of these things, such as, as we saw recently he took the lead of the Cenotaph where he leads the nation in mourning," he continued. "He laid the nation's wreath, the Queen's wreath, he laid it on her behalf."
Rumors have been rife that Prince Charles will be king soon. The Queen is expected to trigger the "regency act" that will make the Prince of Wales a "king in all but name."
"And just this week major preparations were already being ramped up in the run-up to the big takeover on April 21, 2021," Nicholas Bieber, a reporter from Daily Star, wrote.
However, there have also been reports that Queen Elizabeth II and Prince Philip doubt Prince Charles' suitability as the next king. In fact, they reportedly regarded their son as a "loose cannon."
Tom Bower also claimed in his book, "The Power, Passion and Defiance of Prince Charles," that Queen Elizabeth II and Prince Philip wanted to live longer to keep Prince Charles from the throne. In this way, the Prince of Wales will "have little opportunity to damage the monarchy."
© Copyright IBTimes 2023. All rights reserved.