Queen Elizabeth Fear: Prince Philip's Wife 'Worried' Meghan Markle Would Go 'Nuclear'
KEY POINTS
Queen Elizabeth was reportedly worried that Meghan Markle would go nuclear
Queen Elizabeth banned Prince Harry and Meghan Markle from using the Sussex Royal brand
Prince Harry and Meghan Markle threw shade at the Queen
Queen Elizabeth made headlines last week after it was confirmed that she already banned Prince Harry and Meghan Markle from using the Sussex Royal brand.
Shortly after, the Duke and Duchess of Sussex released a statement where they seemingly dissed the monarch. The royal couple said that they had no intention to use the brand after their exit is made official at the end of the month.
Prince Harry and Markle also said that there are no rules regarding the use of the word royal. But even if this was the case, they will come up with a new brand name.
While speaking with True Royalty TV, Markle's former friend Lizzie Cundy, weighed in on the Queen's decision and said that the 93-year-old didn't have any other choice but to draw the line.
"I think she was actually getting worried that maybe Meghan would go nuclear. We've heard about the chat shows that could happen, so many other things, and I think she wanted to contain it," she said.
Even though Prince Harry and Markle claimed that they had no interest to use the Sussex Royal brand after their bombshell exit, Cundy said that this couldn't have really been the case.
She said that the Duchess of Sussex had been planning on using her royal fame to build a branding venture that is inspired by the Obamas and the Beckhams. This way, she and Prince Harry could earn a huge sum of money.
Meanwhile, royal historian Robert Lacey told People why the Queen has a particular sensitivity to Prince Harry's royal exit. He said that the Duke of Sussex's shocking decision must have reminded Her Majesty of Princess Margaret's unhappiness.
"She has a particular sensitivity to what Harry has been going through because of her closeness to Margaret and seeing the same dramas and tensions played out two generations ago. Younger-sibling syndrome is an enduring problem. The system has not found a way of giving them the recognition that they need," he said.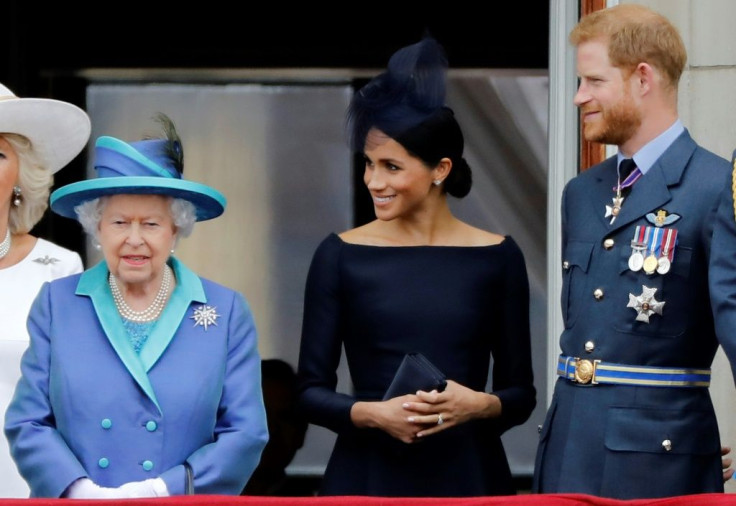 © Copyright IBTimes 2023. All rights reserved.