Queen Elizabeth II Honors Prince Charles By Doing This During Christmas Message
Queen Elizabeth II always gives a Christmas message to the world, but she made this year's address a more memorable one for Prince Charles.
The 92-year-old monarch removed all of the photos of the younger royals that were previously seen in the White Drawing Room at Buckingham Palace and replaced it with a throwback photo from 1949.
In the black and white snap, a 23-year-old Queen is seen carrying her eldest son Prince Charles. Standing beside them is Prince Philip, who looks dapper in his suit. The doting parents have a huge smile on their faces, and Prince Charles looked glum, but his resemblance with Prince William couldn't be denied.
This is not the first time that the Queen paid tribute to the heir to the throne this year. Last month, she called her eldest son a dedicated and respected heir to the throne to stand comparison with any in history. Prince Charles turned 70 years old on Nov. 14 and Her Majesty threw him a lavish birthday party.
Meanwhile, the Queen's Christmas message was recorded in Buckingham Palace on Dec. 12. For this year's Christmas address, Her Majesty wore a cocktail dress designed by her senior dresser Angela Kelly. Her attire was also accentuated by her gold Scarab brooch, which was a gift from the Duke of Edinburgh. Behind the Queen is a Christmas tree and a gilded piano by S&P Erard.
Her Majesty's Christmas message this year is focused on the importance of respecting others, and it will be released on Dec. 25. But the preview saw the Queen talking about the impact of kindness.
"Even with the most deeply held differences, treating the other person with respect and as a fellow human being is always a good first step towards greater understanding," she said.
The Queen's Christmas speech is produced by Sky News, and it will be watched by the members of the royal family together while they are celebrating Christmas in Sandringham.
Her Majesty also made headlines this week after she was spotted on her way to the morning church service at St. Mary Magdalene on the Sandringham estate on Sunday.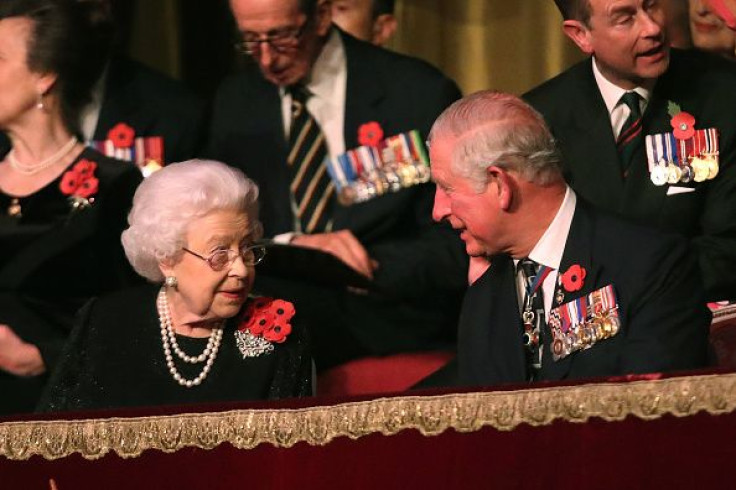 © Copyright IBTimes 2023. All rights reserved.