Queen Elizabeth II Treats Staff On Christmas With This, Mike Tindall Says
Queen Elizabeth II is in the mood to give days off on Christmas Day.
The royals gather during the holidays to celebrate the occasion together in Sandringham. Mike Tindall recently spoke with People about what it was like spending Christmas with Queen Elizabeth II.
According to him, they gather together to watch Her Majesty's annual Christmas speech. The rugby player joked that the broadcast is met with a standing ovation. He also added that the royals watch the "Downtown Abbey" Christmas special on TV, but he doesn't watch it.
As for the food, the royals have a feast on Christmas Eve. However, on Christmas Day, there's a cold buffet and Sandringham is "a little more quiet" because there's a fewer staff.
"She loves all the staff that she has working for her, so she'll give as many the day off on Christmas Day as she can," Tindall said on how the Queen treats her staff on the holiday.
He also addressed why Queen Elizabeth II often wears bright colors. The monarch prefers bright shades and this is visible in her choice of wardrobes. According to Tindall, Queen Elizabeth II loves bright hues for a particular reason.
"That's why she wears all those amazing colors that she does wear, because she thinks dark colors are for sad times," Tindall explained.
Sophie, the Countess of Wessex, gave another explanation on why the Queen prefers bright colored outfits. She said that the monarch has to stand out for people to say that they have seen the Queen.
Caroline de Guitaut, the curator at the Royal Collection Trust, gave the same explanation. She claimed that Queen Elizabeth II knew that she needs to stand out from the crowd. Bright-colored ensembles will help the public spot the Queen more easily when she's out and about.
In related news, the royals had their annual Christmas Day walk last Tuesday. Prince William, Kate Middleton, Meghan Markle and Prince Harry reunited despite their rumored rift.
The Duchess of Cambridge and Duchess of Sussex appeared friendly as they smiled and chatted with each other. However, body language expert Judi James said that their united front was just for the cameras. She also noted that Middleton exerted more effort in her friendly reunion with Markle.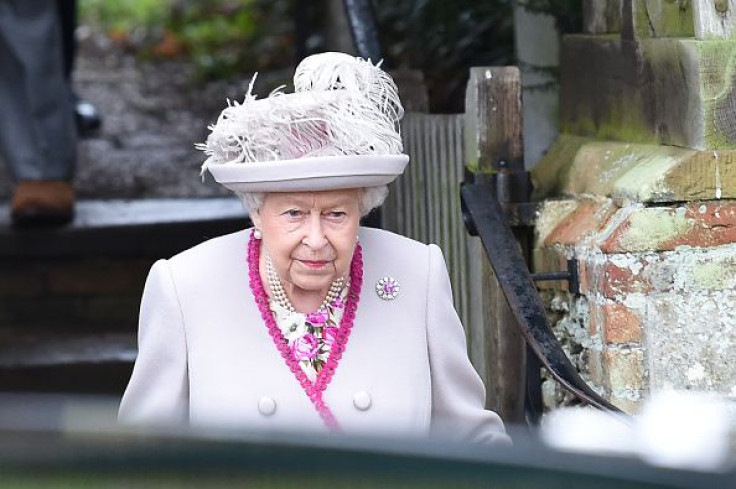 © Copyright IBTimes 2023. All rights reserved.