Queen Elizabeth II's Husband Prince Philip's Terrorist Joke One Year Later
One year ago today, Queen Elizabeth II's husband was overheard making a joke about a "terrorist."
During an appearance outside St Mary's Magdalene Church in Sandringham, Prince Philip, Duke of Edinburgh was overheard by onlookers asking his bodyguard if someone in the crowd was a "terrorist." The comment, however, was reported to have been a joke.
According to The UK's The Mirror, the now 97-year-old was talking about a man in the crowd who was sporting a long beard. "He pointed at him in a funny way and turned to a bodyguard, saying, 'Is that a terrorist?'" a source explained.
READ: How Kate Middleton Is Following In Queen Elizabeth II's Footsteps
Luckily for Prince Philip, the man, who was reportedly there with his family, laughed at the comment. "He was obviously having a little joke but he said it within earshot of the man, who burst out laughing and seemed to find it hilarious," added the insider. "I think Philip knew he was going to be overheard."
While the man Prince Philip singled out thought the question was comical, not everyone did. According to one onlooker, "some people might have thought it was a risqué comment." The Daily Mail also labeled the comment as "edgy" and Harper's Bazaar called the quip "inappropriate."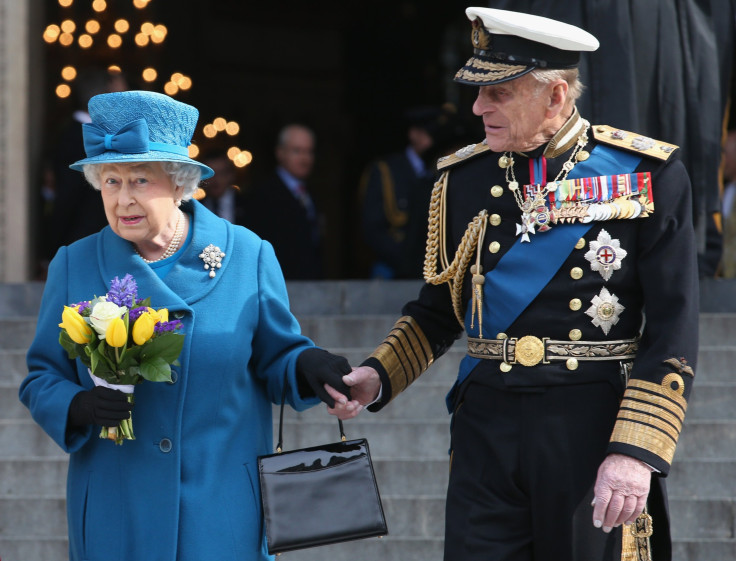 © Copyright IBTimes 2023. All rights reserved.