Queen Elizabeth II's Statue Vandalized With Offensive Anti-Royal Graffiti: 'Parasite'
Queen Elizabeth II's statue was targeted by anti-royals.
A tribute to the monarch worth $292,968 that was commissioned in 2016 to celebrate her 90th birthday and as a commemoration of the world's longest reigning monarch was targeted for vandals. A graffiti that read "parasite" in a red paint can be read at the bottom of the statue.
Gravesend Borough Council leader David Turner was very "disappointed." They are planning to restore the statute.
"We are extremely disappointed that someone has vandalised the plinth that the Queens Statue stands upon," he said (as quoted by Express). "It is a mindless criminal act and we have passed the information to the police who are investigating it. We are currently waiting for the professional stone mason that installed the plinth to advise us of the best way to remove the graffiti without damaging the beautiful Portland stone."
The publication noted that it's the second time the statue was targeted by pranksters since its unveiling. The sculpture was once photographed with a cone on its head.
A number of social media users believe that the action was inappropriate. "Whether or not you like the Queen there is no excuse for wanton damage," one wrote.
In related news, Queen Elizabeth II and Sarah Ferguson are reportedly on good terms already ahead of Princess Eugenie's royal wedding. in fact, they have attended Princess Beatrice's 30th birthday and Her Majesty was impressed at how the Duchess of York raised her daughters.
"Her Majesty thinks Sarah has raised two lovely daughters and is very fond of both of them and looking forward to Eugenie's wedding, which they obviously chatted about at the party," an insider said. "The Queen always tries to see the best in people and she has stayed in close touch, even having tea with her regularly at Windsor."
On the other hand, Prince Philip has not forgiven Prince Andrew's ex-wife for her toegate scandal. In fact, they are avoiding each other when they visited the Queen in Scotland this summer. However, they are willing to "bury the hatchet" for Princess Eugenie on her big day.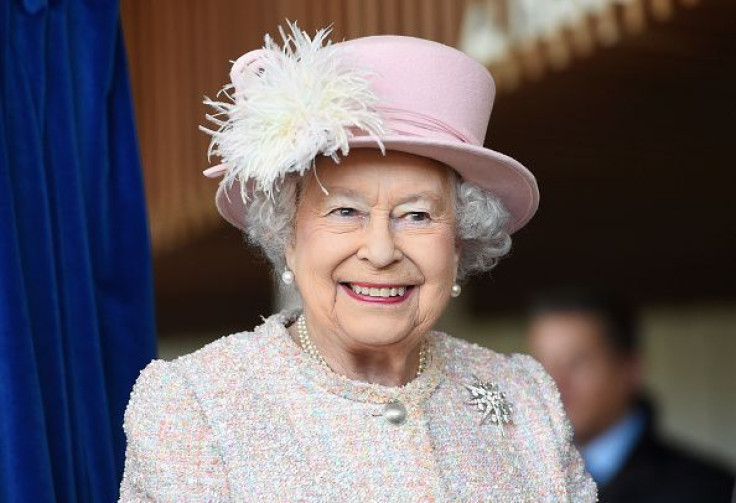 © Copyright IBTimes 2023. All rights reserved.