Queen Elizabeth Made Priceless Reaction After Seeing Prince William, Kate Middleton's Renovated Kitchen: Royal Biographer
KEY POINTS
Prince William and Kate Middleton had a major renovation for their kitchen in Norfolk before moving there in 2015
The Cambridges have a big kitchen with eating areas because they usually bond in that space
The Queen reportedly remarked that she couldn't understand why people spend time in the kitchen
Kate Middleton and Prince William's major kitchen renovation received a surprising comment from Queen Elizabeth.9
The Queen's biographer, Sally Bedell Smith, the author of "Elizabeth the Queen: The Life of a Modern Monarch," spoke with People for this week's cover story. She shared the 96-year-old British monarch's priceless reaction when she saw the Duke and Duchess of Cambridge's spacious kitchen in Norfolk. The family moved into their country home in 2015 following the renovation and invited the Queen for lunch.
"I remember when they had just finished renovating Anmer Hall, and they invited the Queen over for lunch," Bedell Smith told People. "They have one of those big kitchens with eating areas, and she said, 'I can't understand why everybody spends their time in the kitchen.'"
Prince William, Middleton and their kids usually bond in the kitchen, which is probably why the royal couple wanted a spacious kitchen. They enjoy baking and cooking together.
In June, they shared photos with Prince George, 9, Princess Charlotte, 7, and Prince Louis, 4, getting busy in the kitchen during the Queen's Platinum Jubilee celebration on Instagram.
The photos featured the Cambridge kids prepping, pouring and mixing ingredients in a spacious kitchen designed with a Union Jack pendant banner. The three kids looked delighted as they kept their hands busy. Prince Louis sifted the flour on his own. Princess Charlotte dumped flour into a bowl while Prince George seemed to be supervising her.
"Baking cakes for the local community in Cardiff to enjoy at a Platinum Jubilee street party taking place today! We hope you like them," the caption read.
Prince William also spoke about their full-on kitchen dance party every morning. According to the future king, Prince George and Princess Charlotte usually have "massive fights" over what song to play, and later, there's a "lot of dressing up" and "running around."
"Charlotte, particularly, is running around the kitchen in her dresses and ballet stuff and everything," Prince William shared in a special Christmas episode of Apple Fitness+'s "Time to Walk." "She goes completely crazy with Louis following her around trying to do the same thing. It's a really happy moment where the children just enjoy dancing, messing around, and singing."
Meanwhile, Prince William and Middleton are moving to Windsor and will be closer to the Queen, who has been residing in Windsor Castle. Their friends are delighted by the move, People reported.
They "are representing the Queen impeccably," Bedell Smith said about the family. "They're showing a kind of dedication she would be proud of. And that probably gives her hope."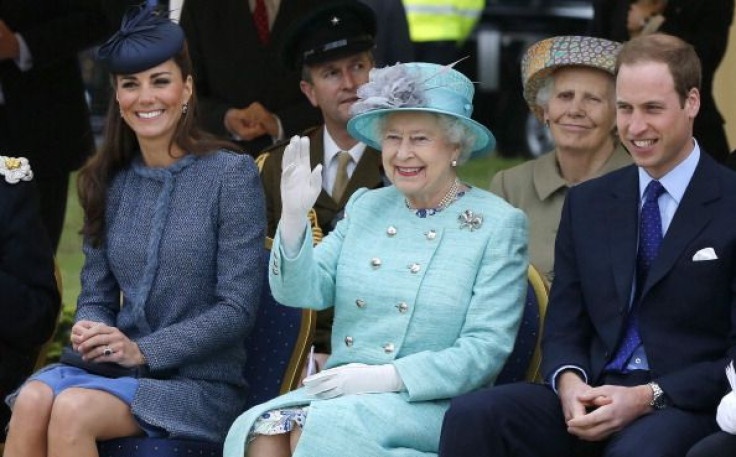 © Copyright IBTimes 2023. All rights reserved.