Queen Elizabeth, Prince Charles Look 'Awkward' While Posing With Philip, Anne, Andrew, Edward
Queen Elizabeth and Prince Charles never had a close relationship with each other. As such, it must have been difficult for the two royals to fake their smiles when they are asked to pose for photographs.
Several years ago, the Queen and the future King were asked to pose with Prince Philip, Princess Anne, Prince Andrew, and Prince Edward inside the Buckingham Palace. Everyone else looked happy to be with each other except for Her Majesty and the Prince of Wales.
In the snap, the Queen is sitting on a floral-printed couch beside a young Prince Edward. The monarch is wearing a baby blue long-sleeved dress. Standing behind her and Prince Edward are Prince Charles, Princess Anne, Prince Andrew, and Prince Philip.
The Queen and Prince Charles are looking at each other in the photo. But they only have a slight smile on their faces. But Princess Anne, Prince Andrew, Prince Edward, and Prince Philip have huge smiles on their faces. In fact, their teeth are all showing off.
In another photo, the Queen's family posed in a more serious and formal manner. In the picture, Her Majesty and Prince Philip are sitting on a couch and in between Prince Edward and Prince Andrew.
Prince Charles and Princess Anne, on the other hand, who were already teenagers in the photo, are sitting on the couch's armrest. The older royals don't look very happy to be together, but Prince Andrew and Prince Edward, couldn't hold back their smiles.
When Prince Charles and Princess Anne were much younger, they didn't really grow up under the care of their parents. Since the Queen and the Duke of Edinburgh were very busy with their royal engagements, the siblings were left under the care of their nannies.
But this setup changed after the monarch and Prince Philip had their third and fourth children. At that time, they made sure to bond with them whenever possible.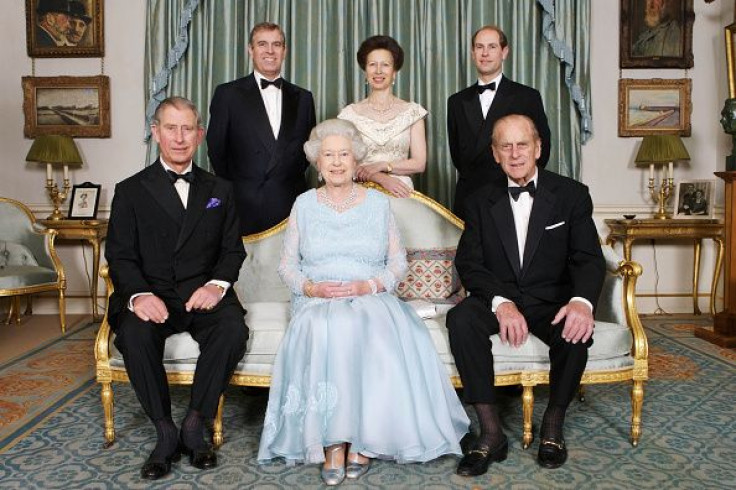 © Copyright IBTimes 2023. All rights reserved.
FOLLOW MORE IBT NEWS ON THE BELOW CHANNELS