Queen Elizabeth Hangs Out With Charles, Anne, Andrew, Edward In Her Bedroom
Queen Elizabeth didn't get to spend as much time with her two older children than her two youngest kids.
After Prince Charles and Princess Anne were born, the Queen and Prince Philip were so busy with their royal duties and engagements that they had to leave their kids with their nanny. Her Majesty and the Duke of Edinburgh embarked on their overseas tours while Prince Charles and Princess Anne were in London.
But after Prince Andrew and Prince Edward were born, the Queen decided to be a more hands-on mom. She spent as much time as she could with her four children.
In an unearthed photo, the Queen gave the public a rare insight into how she and Prince Philip's bedroom looks like. In the snap, the 93-year-old monarch is carrying her newborn son Prince Andrew.
Sitting beside the Queen on her bed is a chunky-looking Prince Andrew whose hair is very straight. The Duke of York's plump cheeks is also very rosy.
And kneeling beside the bed are Prince Charles and Princess Anne, who were already teenagers when Prince Edward was born.
The snap shows Princess Anne with her brown curly hair neatly fixed above her shoulder smiling straight into the camera. Prince Charles also appears to have straight hair in the snap. Instead of looking at the camera, the heir to the throne is staring at his mom.
Her Majesty is also looking straight into the camera just like Prince Andrew. The two royals have serious looks on their faces. The Queen's bedroom is adorned with different kinds of flowers and her headboard is also floral.
The rare was snap was taken in 1964. And missing from the photo is Prince Philip, who has been married to the Queen since 1947. Following Prince Andrew and Prince Edward's birth, the monarch finally gave the Duke her permission to use his surname.
As such, the Queen and Prince Philip's four children's surname before they tied the knot was Mountbatten-Windsor.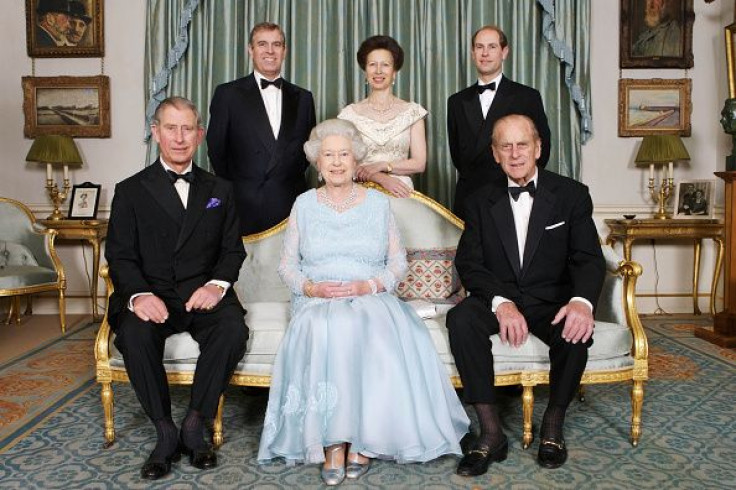 © Copyright IBTimes 2023. All rights reserved.